Rumor: Birkefeldt to Germany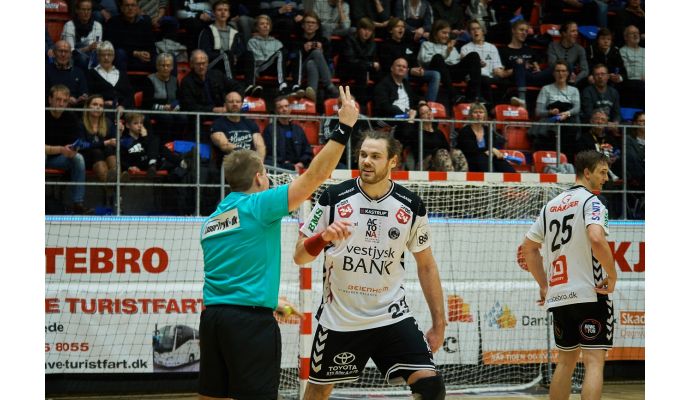 Photo: ttthholstebro.dk
Written by: Rasmus Boysen
The 26-year-old Danish right back of TTH Holstebro, Simon Birkefeldt, allegedly moves to Germany after this season.
According to the Danish newspaper Dagbladet Holstebro-Struer the 26-year-old Danish right back, Simon Birkefeldt, leaves the Danish club TTH Holstebro after this season to join an unnamed German Bundesliga club.
Simon Birkefeldt joined TTH Holstebro from Århus Håndbold in the summer of 2013. But when this season is over, he allegedly stops at TTH Holstebro.
Simon Birkefeldt was already in the last season in the spotlight at the same German club. But it ended with a 2-year contract extension with TTH Holstebro with the possibility of a change after a single season.
But now the two parties are separated after five years of cooperation. It is expected that the transfer will be official in a short period of time, lears Dagbladet Holstebro-Struer.
This means that at least two TTH-players will go to Germany after this season. It has already been announced that the Norwegian national team goalkeeper Torbjörn Bergerud moved to SG Flensburg-Handewitt. He'll be replaced by the Danish goalkeeper of Bjerringbro-Silkeborg, Sebastian Frandsen (read more here).
With the farewell of Simon Birkefeldt, TTH Holstebro has no right backs on contract for the coming season, as the Danish national team player Peter Balling has a contract that expires, but much suggests according to Dagbladet Holstebro-Struer that TTH Holstebro has managed to keep Peter Balling.