Uhrenholt replaces Westerholm in TTH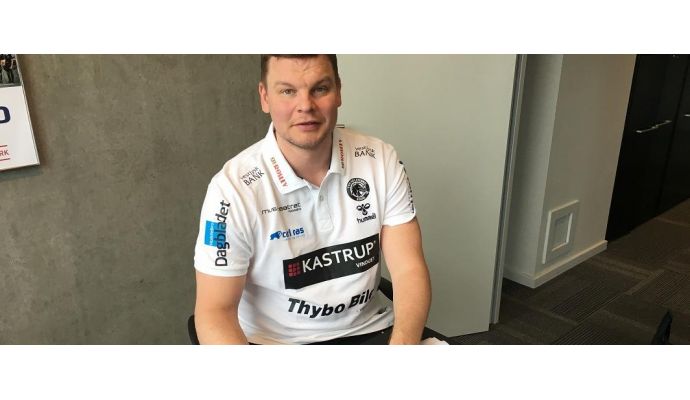 Photo: tthholstebro.dk
Written by: Rasmus Boysen
The current head coach of TTH Holstebro, Patrick Westerholm, is out for the rest of the year. The former TTH-head coach Claus Uhrenholt will instead help the club. That writes the Danish newspaper Dagbladet Holstebro-Struer.
Patrick Westerholm is going on the operating table to have a new hip, and it gives a short comeback to Claus Uhrenholt on the TTH Holstebro bench.
The Finnish head coach Patrick Westerholm is used to having players on injury list. But the next month it is him who is not able to work in Holstebro. On Friday he will be on the surgery table at the hospital in Vejle. The Finnish head coach must have a new hip.
"I can not wait for summer. I'm aiming to be back for the Final Four in February. If I waited with the operation for January, I would not be sure to be able to join Final Four. Five years ago, I got a new hip on the other hand, so I know what is waiting," says Patrick Westerholm to the Danish newspaper Dagbladet Holstebro-Struer.
Thursday he has his last training with the TTH squad. Then, assistant coach Tom-Eirik Skarpsno takes over the managerial role. It is also him who will be in charge of the training in January when the tournament is still. Furthermore, in the last matches of 2017, there will be a comeback for the former head coach of TTH Holstebro, Claus Uhrenholt, who has not been a coach since the departure of Ribe-Esbjerg HH after last season. He will assist Tom-Eirik Skarpsno in the last two matches of the year. It is not yet clear whether Uhrenholt should also help in January.
During the weekend, it was announced that Claus Uhrenholt, who was last season's Coach of the Year in the Danish League, from next season will be a new head coach of the Danish 2nd League club Lemvig-Thyborøn HH. Claus Uhrenholt was head coach at TTH Holstebro from 2006-2012, where he got the club two bronze medals and a Cup title.