Karabatic best paid French handball player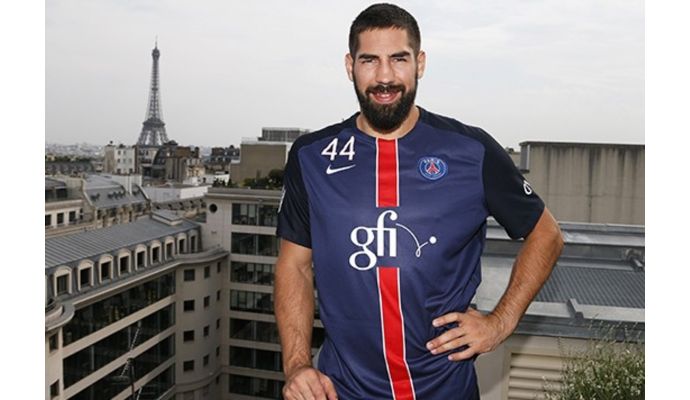 Photo: psghand.fr.
Written by: Rasmus Boysen
No handball players are present in top 50 in the French newspaper L'Equipe's annual study of salaries of French athletes.
In L'equipe's annual study of salaries of French athletes no handball players is present in the Top 50. Nikola Karabatic is still the best paid handball player in France.
Not surprisingly, L'Equipe's survey published this Saturday highlights footballers among the top 50 French sportsmen in 2016. 42 footballers, 7 basketball players in the NBA and one Rally driver.
The first handball player in the list is Nikola Karabatic. In addition to 1.100.000 € with bonuses and salaries at the French top club Paris Saint-Germain, the 32-year-old French back court player earns according to L'Equipe around 500,000 € on partnerships, notably with personal sponsors (Envy, Lidl and Destiny), via PSG (JBL and BestDrive) or via the French Handball Federation (Renault) and technical partners (Adidas for 125.000 € annually and McDavid).
Behind Nikola Karabatic is the other French stars of PSG. The gross annual salary of Thierry Omeyer, Luc Abalo and Daniel Narcisse is by L'Equipe valued to 600.000 €. This is much more than the estimated salary of the future HBC Nantes player Kiril Lazarov, who is going to make about 180,000 € a year in the French club from next season according to L'Equipe (read more here).
These figures are much higher than the salaries of the majority of the handball players in the French League. The average gross monthly salary of a Starligue player is in this season 6868 € - or about 82.000 € per year.
Tony Parker tops the list of best-paid French athletes in 2016 with 19.600.000 € and Paul Pogba is second with 18.000.000 €.