Ivan Pešić stays in Brest to 2019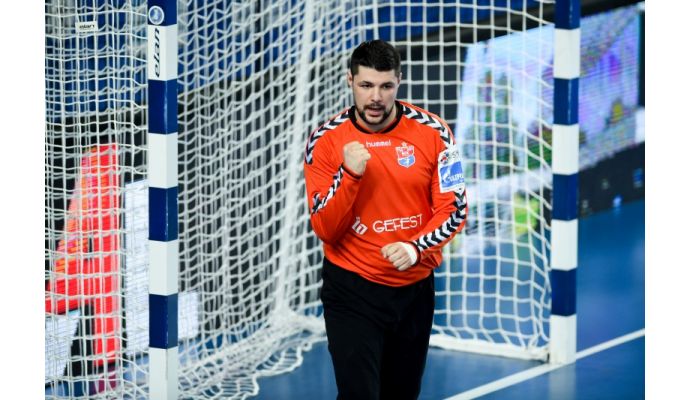 Photo: bgk-meshkova.com
Written by: Rasmus Boysen
The 27-year-old Croatian national goalkeeper Ivan Pešić has extended his contract with the Belarusian champion and Champions League participant Meshkov Brest with 2 years to the summer of 2019.
Press release from Meshkov Brest:
BGK Meshkov Brest extended the contract with Ivan Pešić!
The agreement is for 2 years (until the end of the season 2018/2019).
The goalkeeper came to Meshkov Brest in June 2013, has played 132 matches, and is one of the key players of the club.
Ivan Pešić has achieved to win the Championship of Belarus in 2014, 2015 and 2016, the Belarus Cup 2014, 2015 and 2016 and the silver medal of the SEHA-Gazprom-League 2014 and 2015.
The player of the national team of Croatia participated at the Olympic Games in Rio de Janeiro.
"Meshkov Brest developing, we strive for the solution of ambitious objectives in major tournaments. I'm comfortable in Brest, has good relations within the team, as well as with the fans. From Meshkov Brest I got into the national team for the Olympic Games in Rio, which was one of the most important events in my sports career. I am grateful to Meshkov Brest for the extension of cooperation, for the confidence," said Ivan Pešić.