Boquist new assistant coach of Sweden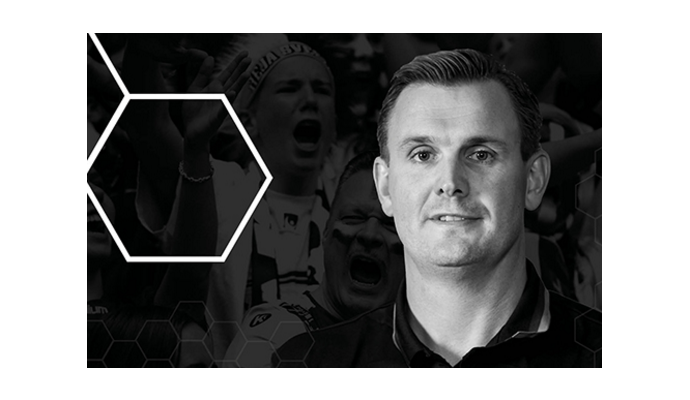 Photo: Svenskhandboll.se
Written by: Rasmus Boysen
Martin Boquist is new assistant coach of Sweden. He has signed a contract until at least the summer of 2018.
Just over a month ago the Icelandic coach Kristján Andrésson was presented as the new head coach of the Swedish national team replacing Ola Lindgren and Staffan Olsson. Now his assistant is also revealed - Martin Boquist, head coach of Ricoh HK of the Swedish Handbollsligan.
"I wondered how I would react if I were to be asked and I were sure that I in that case would not say yes, but when the issue finally came it was impossible to say no. To be in or around a national team is the most fun thing to do. Both my employer and Ricoh have also been very supportive of this. Kristján (Andrésson, red.) is an accomplished leader and it will be very fun to work with him. He is skilled with the great features and has a clear plan, so hopefully I can complement him to fill in some details here and there," the 39-year-old former Swedish national player states in a press release for the Swedish Handball Federation.
Martin Boquist has played 217 caps and scored 493 goals in Sweden's golden age with "Bengan Boys". Since the 39-year-old Swedish left back retired as a player in 2013 he has been the head coach of the Swedish club VästeråsIrsta HF and now of the Swedish Handbollsligan club Ricoh Handboll.
In his active career he played for HP Warta, VästeråsIrsta HF, Redbergslids IK, THW Kiel and FC København Håndbold. He has won both the European Championship, the World Championship and Olympic silver with the Swedish national team.
Fact box:
Name: Sven Martin Boquist
Nickname: Boken
Date of birth: 02.02.1977
Position: Left back/coach
Nationality: Swedish
Caps: 217 (493 goals)
Clubs as a player:
–1998: HP Warta, Sweden
1998–2003: Redbergslids HK, Sweden
2003–2005: THW Kiel, Germany
2005–2010: FC København Håndbold, Denmark
2010–2013: VästeråsIrsta HF, Sweden
Clubs as a coach:
2010–2015: VästeråsIrsta HF, Sweden
2015– Ricoh Handboll, Sweden