Skövde lends Gustaf Wedberg from Sävehof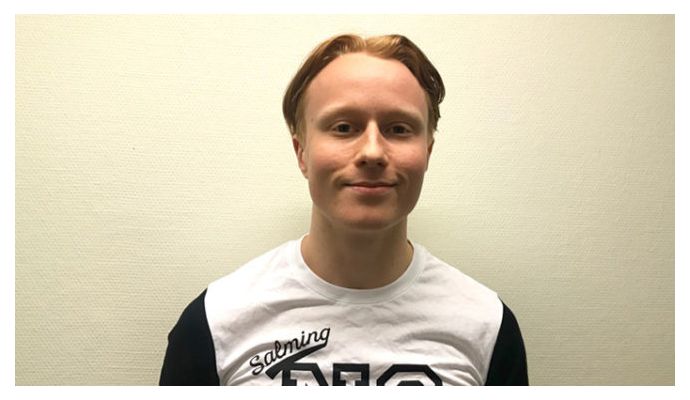 Photo: http://www.ifkskovdehandboll.com/
Written by: Rasmus Boysen
The Swedish League club IFK Skövde lends the 18-year-old Swedish right wing Gustaf Wedberg from the League rivals IK Sävehof.
Press release from IFK Skövde:
18-year-old Gustaf Wedberg from IK Sävehof will be part of IFK Skövde HK's roster with immediate effect. Gustaf will be loaned from Sävehof for a limited time this fall.
"It feels great fun to test my forces in Skövde," says Gustaf, who is doing his first training with IFK on Monday.
It is the acute injury situation in IFK Skövde that has actualized this lending of the Sävehof player. Christopher "Totte" Hedberg was injured at the match against just Sävehof on September 30th and can count on rehab for a further number of weeks. Formerly, IFK has several players on the injury list for a long time.
Gustaf Wedberg is like Christopher Hedberg right wing - a position in Sävehof where there is tough competition and Gustaf has not had any playing time in the A team during the beginning of the season.
"It feels good that Gustaf joins us and this is an advantage for all parties. We complement the squad and Gustaf can get playing time to further develop," says IFK coach Patrik Liljestrand.
In dad's footsteps ..
Gustaf is the son of Sävehof's coach Robert Wedberg. "Robban" is known in IFK Skövde, where he debuted in the A team at the age of 16 and stayed until the age of 22 when he moved to Gothenburg for study and Sävehof became his club.
"It feels, of course, a little extra special to get involved in IFK Skövde in view of my dad's history in the club. We have also relatives here too, so there has always been a little extra with Skövde," says Gustaf, who may be debuting already on Wednesday, where IFK faces Ystads IF away.
Gustaf has Sävehof as a mother club. During the youth, he usually played right back, but gradually it has become the position as right wing as applicable.
"I think that I feel the best at the wing," says Gustaf.