The successor to Cervar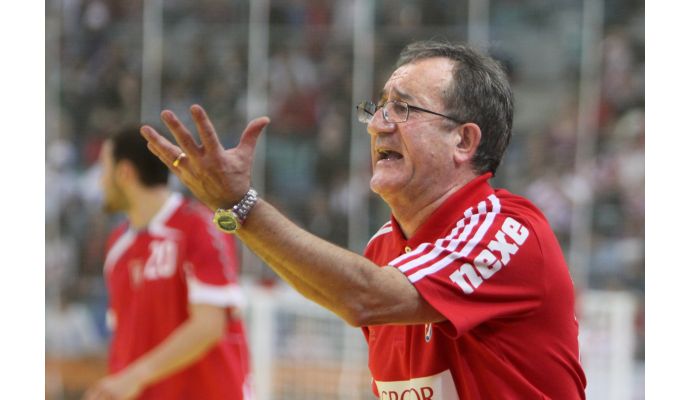 Written by: Rasmus Boysen
Who will replace Lino Červar as Macedonian national coach, if he chooses to become Croatian national coach?
Lino Červar is reportedly very close to becoming Croatian national coach (read more here). So close that the Macedonian media already are speculating on who will succeed him in his current job.
The Macedonian website Ekipa.mk has found 5 possible successors:
Zoran Kastratović
The Montenegrin/Macedonian handball coach has previosly been the national coach of Montenegro and the head coach of the Macedonian clubs RK Vardar and Kometal Gjorče Petrov Skopje. He lives in Skopje and is currently without coaching engagement.
Kasim Kamenica
The Bosnian handball coach has a long career as coach for clubs in East Europe, among others the Macedonian clubs RK Pelister, Kometal Skopje (women), RK Vardar and Mladost Bogdanci (women). He has furthermore experienced from national team handball from Yugoslavia, Slovenia, Bosnia and Montenegro. He is currently both the President and head coach of the Macedonian League club RK Pelister.
Zvonko Šundovski
Previously the head coach of Macedonia from October 2010 to January 2013. In the European Championship in Serbia in 2012 he led Macedonia to their best result ever - achieved 5th place. Zvonko Šundovski is at the moment head coach of the Romanian club CSM Bucuresti. The Macedonian coach has also been the head coach of the Macedonian clubs RK Metalurg and RK Pelister.
Danilo Brestovac
The former Macedonian goalkeeper is now the assistant coach of the French League club Chambéry Savoie Handball. He was also the assistant coach of Ivica Obrvan, when he was the Macedonian national coach from 2013 to 2016.
Boris Denič
The Slovenian coach Boris Denič, who previously was the Slovenian head coach from 2010 to 2015, is currently head coach of the Qatari club Al Quiada. He has a contract that expires at the end of the season, and has according to informations to Ekipa.mk aroused interest in the job.