Gústavsson returns to Iceland!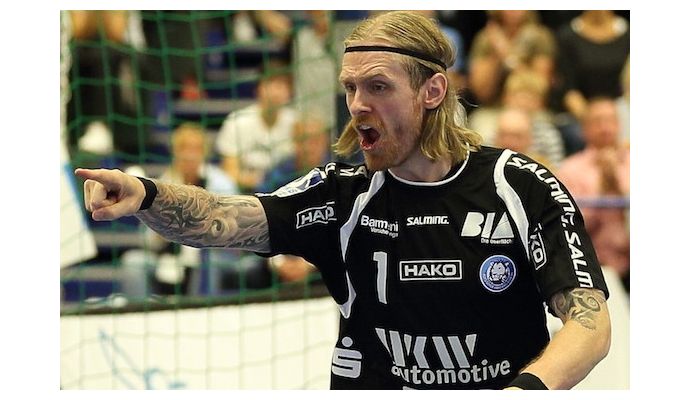 Photo: bhc-06.de
Written by: Rasmus Boysen
The Icelandic national goalkeeper Björgvin Páll Gústavsson leaves the Bundesliga club Bergischer HC and joins the Icelandic club Haukar.
The 31-year old Icelandic goalkeeper Björgvin Páll Gústavsson will not extend his contract with Bergischer HC expiring in the summer of 2017. After ten years abroad in Germany and Switzerland he returns to his home in Iceland where he has signed 2-year a contract with Haukar Hafnarfjörður.
"In short, it was not a decision against the Bergischer HC, but for my home country," says Gustavsson in a press release and adds: "I would not like to play in any other team in Germany than at the Bergischer HC. I feel very comfortable in the team and the whole environment so I do not only want to enjoy the remaining time, but also as often as I can hear the 'HUH' after our games. I will give everything to play a successful season with this hot team - we have already been able to celebrate a lot of success together and I would also like to say goodbye to the Bergischer HC, which I am very proud of. Returning to Iceland is a personal wish for me and my family."
"Björgvin already told me a few weeks ago in a personal conversation that he will probably not extend his expiring contract", explains the sports director of Bergischer HC, Viktor Szilagyi. "We have agreed to exchange information about the current status, which we did again after the game in Balingen. It's a great pity that Björgvin decided so at the end, but we respect his personal decision and are very grateful for all the years of unconditional commitment in the BHC jersey. We are absolutely sure that he will do everything in the remaining time, especially for the club, in order to achieve the goals we have set together. "
Björgvin Páll Gústavsson started his professional career in the Icelandic club, Fram Reykjavik. Since he has played abroad in TVB 1898 Stuttgart, Kadetten Schaffhausen, SC Magdeburg and since 2013 in Bergischer HC. He has played 178 caps and scored 4 goals for the Icelandic national team. He won a sensational silver medal at the Olympics in Beijing 2008 and a bronze medal at the European Championship in Austria in 2010.