Sporting terminate the contract of Felipe Borges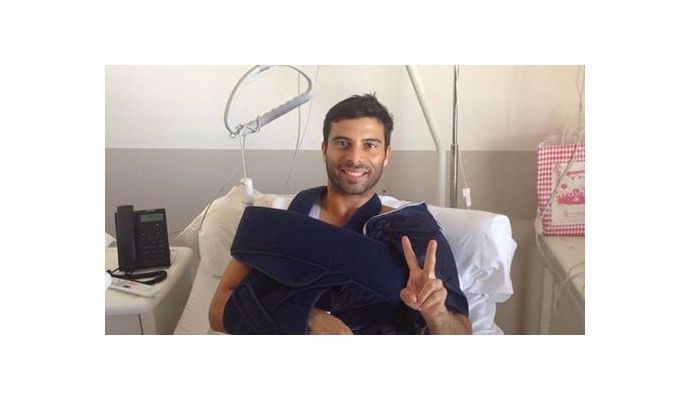 Foto: facebook.com/borgeshand18
The Portuguese club Sporting Clube de Portugal have terminated the contract with the Brazilian left wing Felipe Borges due to a shoulder injury.
The captain of the Brazilian national team, who fails to compete in the Olympics, due to a shoulder injury he suffered in the preparations, is now a free agent.
The former Montpellier HB-player had signed a contract with the Portuguese top club Sporting CP, but because of the serious injury Sporting CP have decided to terminate the contract. The player himself confirms it on Twitter:
"I will not play for the club this year, as they have terminated my contract due to the injury. I must accept, recover and return."
The 31-year-old Brazilian has played for the following clubs:
1997-2007: Metodista/São Bernardo, Brazil
2007-2009: BM Aragon, Spain
2010-2011: EC Pinheiros, Brazil
2011-2013: Ademar Leon, Spain
2013-2016: Montpellier HB, France
Instead of Felipe Borges Sporting CP have signed the experienced Serbian left wing Ivan Nikčević (last season Wisla Plock, Poland) on a 1-year contract to the summer of 2017.
Felipe Borges is one of the best players without a contract this season. See the free agent list here.