Liaba leaves Alingsås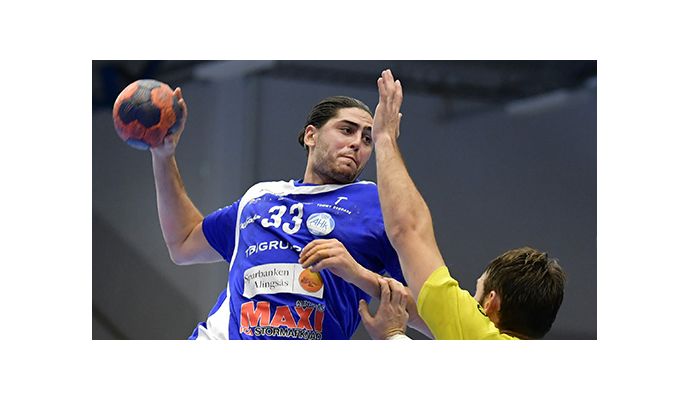 Photo: Tommy Holl/www.ahk.nu
Written by: Rasmus Boysen
Mishels Liaba and Alingsås HK separate ways after this season.
The 23-year-old Norwegian left back Mishels Liaba leaves the Swedish League club Alingsås HK after this season, the Swedish club states in a press release.
Mishels Liaba, who came to Sweden from the Norwegian club Kolstad in 2017, failed to agree with Alingsås HK on a new deal after this season where his contract expires. Besides Kolstad Liaba has also played in the Norwegian top club Elverum HH.
It is still yet to be seen where Liaba continues his career.