French top club keeps goalkeeper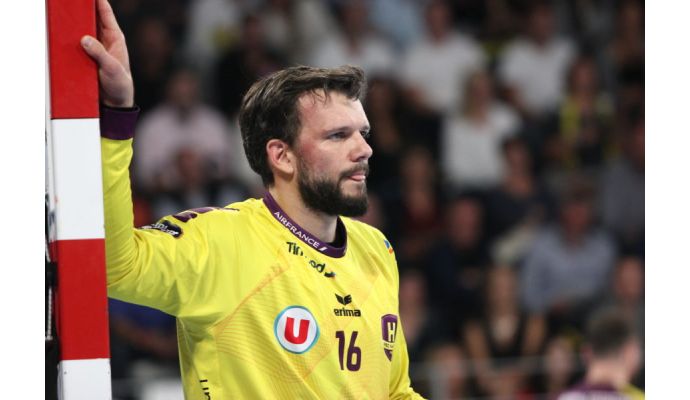 Photo: hbcnantes.com
Written by: Rasmus Boysen
The French vice-champion HBC Nantes has extended the contract with the experienced goalkeeper Arnuad Siffert.
The French top side HBC Nantes announces in a press release, that the club has extended the contract with the 38-year-old experienced French goalkeeper Arnaud Siffert for another season to the summer of 2019.
"It made logical sense to extend with Arnaud for another year. Arnaud is a player who gives a lot to the club and has always been good. I am very happy to continue with this duo of goalkeepers who gives me complete satisfaction," states the French head coach of the club Thierry Anti in a press release from HBC Nantes.
"I am very happy to continue the adventure with Nantes. I wanted to continue to live emotions with this club and our fabulous supporters. I thank the leaders and the staff for trusting me. We still have some nice things to do together, starting with the 17-18 season, which is still far from over, and which offers us many exciting challenges," Arnaud Siffert states.



The Fantasy Women's Handball World Championship 2017. At least 200 Euro in prizes!

In beginning of October the French top club extended the contract with the other goalkeeper of the club, Cyril Dumoulin, to the summer of 2021 (read more here).
Arnaud Siffert has previously played in the French clubs of Massy-Essonne (1997-2000), Paris Handball (2000-2006), US Dunkerque (2006-2011) and Montpellier HB (2013-2016). From 2011 to 2013 he also played in his current club HBC Nantes.