Bjørnstad to Haslum on short-term contract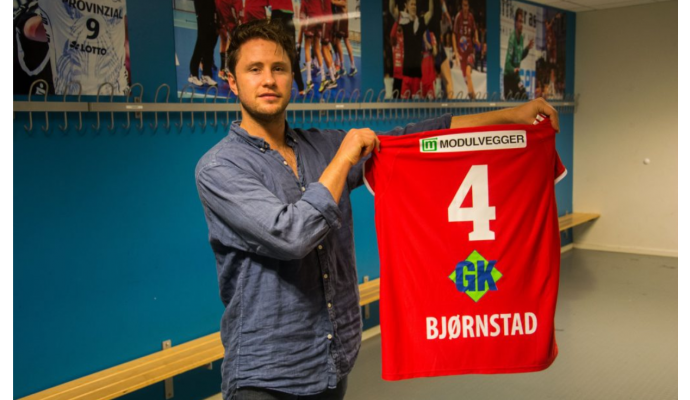 Photo: Haslumhk..no
Written by: Rasmus Boysen
The Norwegian League club Haslum HK has signed a short-term contract with Torjus Bjørnstad.
Press release from Haslum HK:
Torjus Bjørnstad has signed an agreement with Haslum HK. An agreement that initially expires in 2017.
Haslum HK has been looking for a short-term replacement for the national player Sander Andreassen, who has to operate the meniscus and is out for four to six weeks. Now the replacement is found and he has signed an agreement for the rest of 2017.
Torjus Bjørnstad put top handball on the shelf before last year's season, after he both had children and started his own naprapathy clinic. But when Haslum assistant coach Erlend Mamelund called and wondered if he could imagine contributing in a somewhat precarious situation for Haslum, the former Bækkelaget SK player was ready. "I was quite excited when Erlend and Sten wondered if I could join the club. It's simple frames that I have to deal with, and the plan is that I will initially contribute to Christmas. It suits me very well," says Bjørnstad, and continues:
"Haslum is a traditional club, won the most, played in Europe, and it seems to me that when I've been outside, it has always been a requirement to the players in the club. My experience is that you never meet a bad Haslum team, and it was simply just generally interesting the offer that came from Haslum now. In addition, it works well in and around the club, we play in a new arena. Everything fell right when Sten and Erlend called," he smiles.
Bjørnstad became the Norwegian League's third most goal-scoring player in the 2015/16-season.
Very good replacement
Haslum-coach Sten Stockfleth is happy.
He believes it was important that Haslum got a boost when Andreassen now has to operate the meniscus: "We have found a very nice and good substitute in Torjus during this period. Now it's up to Torjus to "get in again" and then it good that he join us in the national break."
Stockfleth believes the 30-year-old can contribute well to the relatively young Haslum squad "It is nice to get older player in the match situation, but also in the training environment. He fits well into our game and is very handball-clever - in many ways he can be compared to Sander."
Bjørnstad gets dress number 4 in Haslum.