Norwegian joins Nordsjælland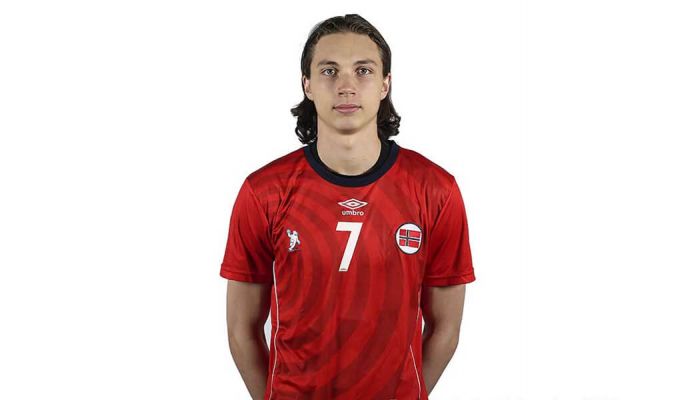 Photo: www.nordsjaelland-haandbold.dk
Written by: Rasmus Boysen
Fabian Sandven joins Nordsjælland Håndbold after this season.
The 20-year-old Norwegian youth national player Fabian Sandven has signed a 3-year contract with the Danish League club Nordsjælland Håndbold. He leaves the Norwegian League club Bækkelaget, where he has played the last 4 seasons, to join the Danes from the upcoming season.
The Norwegian left back is destined to replace the top scorer of the Danish League, Johan Meklenborg, who joins his former club TTH Holstebro after this season.