Mamelund out the rest of the year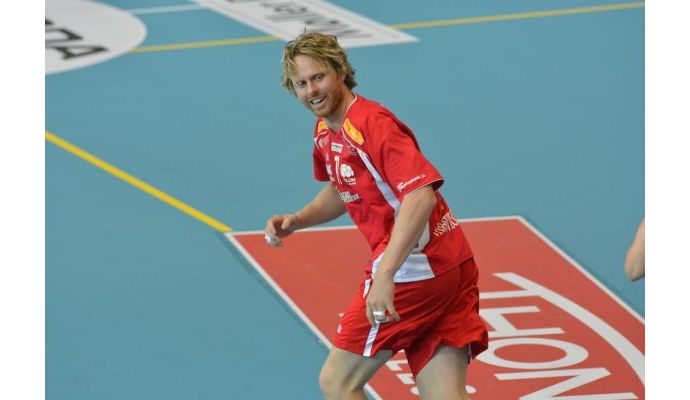 Photo: haslumhk.no
Written by: Rasmus Boysen
The experienced Norwegian playmaker of Haslum HK, Erlend Mamelund, is out for the rest of the year.
Due to an partially torn ligament in his elbow in his right arm puts Erlend Mamelund out of action for several weeks.
The injury is expected to put the 32-year-old out of action for at least twelve weeks. Six weeks for the injury will heal and six weeks of rehabilitation.
Erlend Mamelund retires from handball after this season.
Fact box:
Name: Erlend Mamelund
Date of birth: 01.05.1984
Nationality: Norwegian
Position: Left back
Height: 197 cm
Caps: 132 (353 goals)
Clubs:
–2001: Helset, Norway
2001–2007: Haslum HK, Norway
2007–2009: HSG Nordhorn, Germany
2009–2009: SG Flensburg-Handewitt, Germany
2009–2010: FCK Handball, Denmark
2010–2012: Haslum HK, Norway
2012–2013: Montpellier HB, France
2013–2015: Haslum HK, Norway
2015–2016: THW Kiel, Germany
2016–2017: Haslum HK, Norway