GOG finds new head coach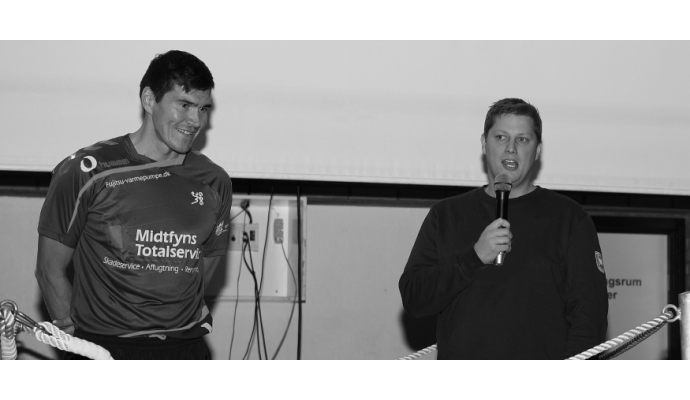 Photo: The current head coach of GOG, Jakob Larsen, to the left, the future head coach of GOG, Nicolej Krickau, to the right. GOG.dk
Written by: Rasmus Boysen
After long negotiations between Nicolej Krickau's current club, Skanderborg Håndbold, and his future club, GOG, the 30-year-old Danish head coach talent has signed a 3-year contract with the Danish tradition club GOG from next season to the summer of 2020.
After five years in GOG the current Greenlandic head coach Jakob Larsen and the club has decided two part ways. Instead, the Danish head coach of Skanderborg Håndbold, Nicolej Krickau, replaces him.
The young coach comes from a position as head coach in Skanderborg, where he has been the past 11 years. First as a player, later as youth coach and now for the past 3 years as the league coach.
According to GOG Director Kasper Jørgensen the choice fell on Krickau because he fits well into the culture, and he says further: "I see Nicolej as one of the most talented coaches at the moment and I am quite sure he fits well into our culture and can convey and develop the strategy we have for the game. He can help bring us the next piece, so that we become a regular part of the top 4".
About the move Nicolej Krickau says: "I have chosen GOG for several reasons. The clear strategy in the club appeals to me, while I see a clear value in their way of working with talents. I believe that together we can lift things and continue the clear strategy for many victories and a fixed location at the top of Danish handball. In addition, I see it as a great sporting opportunity for myself, which I very much look forward to."
The clubs do not want to announce how much GOG has paid to buy Nicolej Krickau free of his contract a year early.
It is still uncertain who'll be the successor of Nicolej Krickau in Skanderborg after this season.