Lesjak & Mlakar leave Celje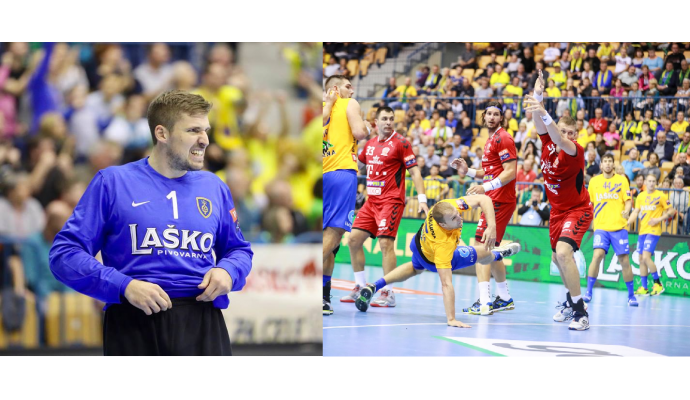 Photo: rk-celje.si
Written by: Rasmus Boysen
The Slovenian national players Urban Lesjak and Žiga Mlakar leave the Slovenian top side RK Celje after this season.
Earlier this month the 27-year-old Slovenian goalkeeper of the domestic champion RK Celje, Urban Lesjak, stated, that he wants to play in a European top club (read more here). Now, the club of the Slovenian goalkeeper, RK Celje, has announced, that he leaves the club when his contract expires at the end of the season.
The Slovenian top keeper joins the ambitious German Bundesliga club, TSV Hannover-Burgdorf, where he with all probability replaces the talented German goalkeeper, Malte Semisch, who is rumored to Füchse Berlin (read more here).
Furthermore, another Slovenian national player leaves RK Celje. In the middle of November Hballtransfers.com wrote about Žiga Mlakar joining the Polish top side Wisla Plock after this season (read more here). Now, RK Celje has revealed the transfer of the 27-year-old right back.
Urban Lesjak and Žiga Mlakar about the feelings when leaving from Celje: "After eight wonderful seasons, or the eighth is not over, I will say goodbye to the Celje jersey. I'm going where I wanted the most, it's in the strongest league in the world. I'm going to a club with very high ambitions, an excellent reputation in Germany and very good coaches. I believe that I have chosen my next course well and that this can help me to my highest goals in the future. There is no time for the letter, as there are still some work and goals we have set for us," said Lesjak at the announcement of the departure.
"It's definitely hard to leave a club that has given me everything that the athlete wants me to do through development. That's why we all thank Celje. But we were all aware that sooner or later, one point in a career comes when every player wants to try something else or go abroad. I decided to go to Wisla Plock, where I hope to take the opportunity to use it and that it will be very positive for continuing my career," added Mlakar.