
09:49 15-September-2016
Petersen is unsure of his future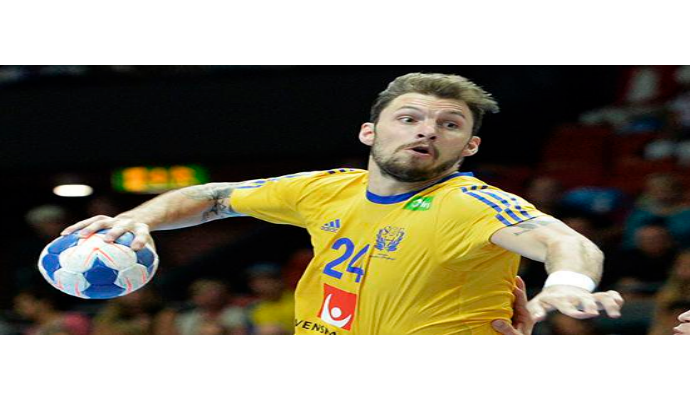 Photo: svenskhandboll.se
The Swedish left wing Fredrik Petersen considers to retire from the Swedish national team.
The 33-year-old HK Malmö-player Petersen considering his future. Tuesday the Swedish Handball Federation announced the new head coach of the Swedish national team. The choice fell on the 35-year-old Icelandic coach Kristján Andrésson, who has signed a 2-year contract. The coach, who previous coached the Swedish club Eskilstuna GUIF, must start to talk to several players about the future on the national team - including Petersen.
The former Füchse Berlin player, Petersen, says the following about the future to the Swedish newspaper Aftonbladet:
"I have not made up my mind yet. I'll see. I guess I'll talk to him (the Swedish national coach, Kristján Andrésson, red) first."
Preivously the captain of the Swedish national team, Tobias Karlsson, retired from the national team.
Fact box:
Name: Fredrik Petersen
Date of birth: 27.08.1983
Nationality: Swedish
Position: Left wing
Height: 188 cm
Caps: 150 (416)
Clubs:
–2006: IFK Ystad, Sweden
2006–2010: GOG Svendborg TGI, Denmark
2010–2012: Bjerringbro-Silkeborg, Denmark
2012–2013: HSV Hamburg, Germany
2013–2016: Füchse Berlin, Germany
2016-?: HK Malmö, Sweden