Tunesian champions changes coach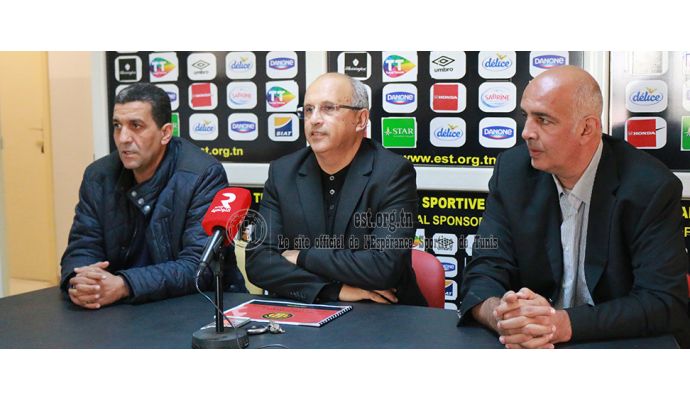 Photo: http://www.est.org.tn
Written by: Rasmus Boysen
Néjib Ben Thayer replaces Denis Lathoud as head coach of the Tunesian top club Espérance Sportive de Tunis.
The Tunesian champions Espérance Sportive de Tunis has on a press conference announced Néjib Ben Thayer as new head coach of the club. He replaces the French coach Denis Lathoud, who became head coach of the Tunesian top club in 2015, with immediate effect.
"The end of cooperation with Denis Lathoud was by mutual agreement. I can not ignore his passing at Esperance was very useful on several points. He was with us for 23 months with which we won the super-cup, the Championship of Tunisia, and were three times finalists of African cups. I thank him for all he has brought to us. I wish him good luck and I am confident of his success in the future. Moreover, I am happy to work again with Néjib Ben Thayer who is the child of the club. We tried to move forward together despite all the hindrances and criticisms he had been subjected to. Despite this, we managed to win the Cup. This time, he returns to his club and I wish him much success. I hope he will put at the disposal all the necessary means to fulfill the mission. I hope Nejib Ben Thayer will have a lot of success," the President of the club, Lassaad Sarray, stated on the press conference.
The new head coach Nejib Ben Thayer stated the following:
"I thank Denis Lathoud for all he has done with Esperance. We will continue what he has undertaken while trying to further develop the players. It's a great honor for me to come back to my club. This is my third time in Esperance. It is a difficult mission in a complicated context, the last month has been a little more with three defeats. Esperance has improved a lot in the offensive phase thanks to the work done by Denis Lathoud and we hope to advance the team in the defensive."
The contract with Nejib Ben Thayer runs until the summer of 2019. The Tunesian coach, who as a player was on the Tunesian national team, has besides coaching Espérance Sportive de Tunis from 2009 to 2011 and again from 2013 to 2015 also been in charge of the Saudi Arabian club Al Ahli and latest the Tunesian League rivals AS Hammamet.