Huge coach reshuffle underway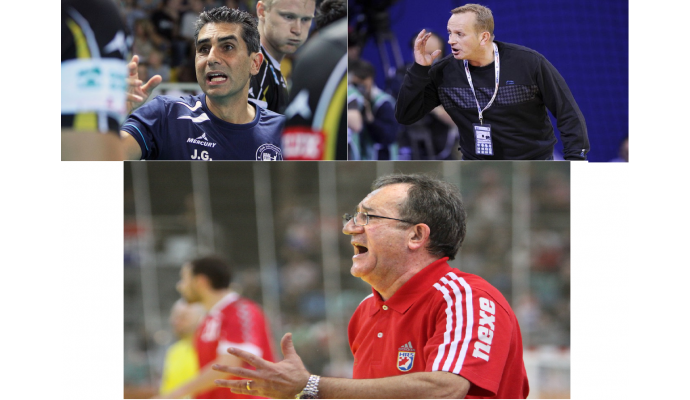 Photo: rukometnitrener.com + cbclogrono.com
Written by: Rasmus Boysen
According to Handball-Planet.com is a huge coach reshuffle concerning several European top clubs underway.
An avalanche of coach transfers may be on the way.
According to Handball-Planet.com is the head coach of the Spanish top club Naturhouse La Rioja, Jesús "Jota" Javier González, moving away after 10 years as head coach. The Spanish vice champions, who participated in the Champions League this season, are struggling financially and will in all likelihood not qualify for Champions League next season. Therefore "Jota" is allegedly moving to the Romanian top club CSM Bucuresti after this season.
The current head coach of CSM Bucuresti, Zvonko Šundovski, looks therefore for a new job. The Macedonian top club RK Metalurg must in all likelihood find a new head coach, because the current head coach Lino Cervar has agreed to be head coach of the Croatian national team again (read more here). Macedonian Zvonko Šundovski was head coach of RK Metalurg from 2007 to 2009 and has also been the head coach of the Macedonian national team. Handball-Planet identifies him as the favorite as the successor of Lino Cervar.
Just Lino Cervar may well be to occupy two coach jobs for next season. RK Zagreb has recently sacked Silvio Ivandija (read more here) and added Slavko Goluža as an temporary solution for the rest of the season, before Slavko Goluža becomes head coach of the Slovakian champions Tatran Presov (read more here). Lino Cervar is according to Handball-Planet the favorite for the difficult head coach job in RK Zagreb.