Strlek leaves Kielce in 2018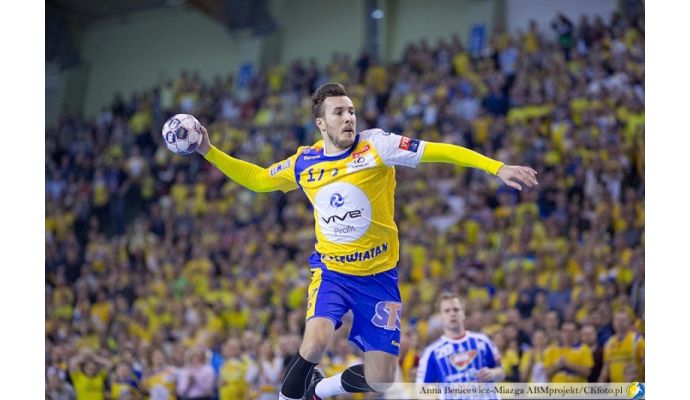 Photo: vtkielce.pl
Written by: Rasmus Boysen
Manuel Štrlek leaves the Champions League winners Vive Kielce in the summer of 2018.
The Croatian national player Manuel Štrlek leaves the Polish top club Vive Kielce when his current contract expires in the summer of 2018. The 28-year-old left wing will be replaced by the Spanish left wing of Naturhouse La Rioja, Angel Fernandez Perez (read more here).
"We wanted Manuel to stay with us, but he wants to change the climate. I understand and respect the decision of the player. "Manu" will be playing with us until the end of the 2017/18 season. The following season, he us replaced by Angel Fernandez Perez," states the President of Vive Kielce, Bertus Servaas, in a press release.
Manuel Štrlek joined the Polish club in the summer of 2012 from RK Zagreb. Štrlek has played 122 caps and scored 429 goals for the Croatian national team.