Gorenje extends with the captain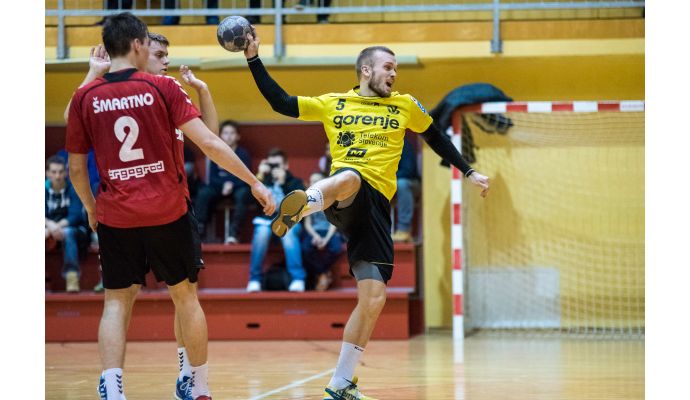 Photo: rk-gorenje.com
Written by: Rasmus Boysen
The 26-year-old Slovenian left wing and captain of the Slovenian top club RK Gorenje Velenje, Niko Medved, has extended his contract with 3 years to the summer of 2020.
Niko Medved started his career in RK Gorenje Velenje and has played in the club for the last 17 years. He has among others won 3 Slovenian titles and reached the EHF Cup final with the club.
Milan Meža, President of RK Gorenje Velenje:
"Niko Medved's children handball club was RK Gorenje Velenje. As a long-time member and captain of the club we are happy to offer an extension of the cooperation for another three years, which is our great pleasure. We believe that he will help us to good results. "
Niko Medved, captain of RK Gorenje Velenje:
"My previous contract with RK Gorenje Velenje tied us to the end of the season. The club has shown great interest and desire that the cooperation continues. The offered conditions were very good, so we quickly agreed. My hopes and ambitions are the same. The main objective is of course the return of the national title in Velenje. Therefore, I can be pleased and proud to tell you that I remain in my home club in the next three seasons."
This season RK Gorenje Velenje has participated in both the domestic league, the SEHA League and the EHF Cup.