Ilić joins RK Metalurg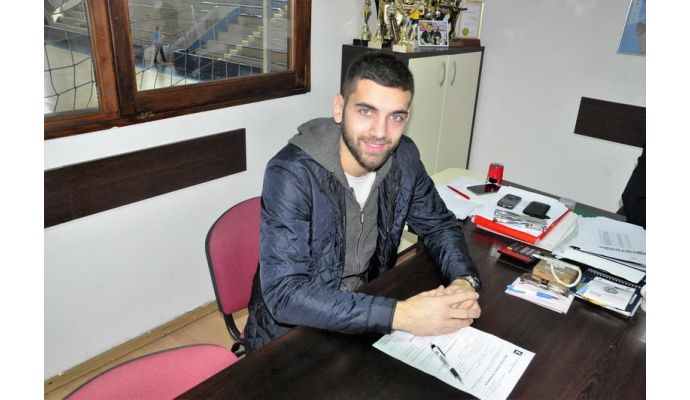 Photo: rkmetalurg.mk
Written by: Rasmus Boysen
The Macedonian top club RK Metalurg has found the replacement for the long-term injured left wing Martin Marcec.
The Serbian left wing of RK Metalurg, Martin Marcec, is due to a front cruciate ligament injury out for at least 6 months. He has been suffering from the serious knee injury acquired by a bad fall during a game against RK Nexe in the SEHA League.
Instead the 23-year-old Serbian left wing of RK Partizan, Vanja Ilić, has signed a contract with the Macedonian club until the end of the season.
The 23-year-old Serbian left wing, who last season played at the league rivals of RK Metalurg, RK Rabotnički, was earlier this summer linked with the Macedonian top club RK Vardar as a replacement for Dejan Manaskov, but instead he returned to his Serbian childhood club RK Partizan, with whom he played in the EHF Champions League in 2011/12 and 2012/13. He signed a 1-year contract with a clause to get out, if a foreign club showed interest.
The Serbian national player is eligible to play in the Champions League, and he is happy about his new contract:
"I'm honoured and pleased to play for the team of Metalurg and be coached by a coach such as Lino Cervar. Sure, it is a pleasure to play in the Champions League and regional SEHA league. I'll do my best to justify the trust of the coach and the people of the club, "said Ilic to the clubs website.
Fact box:
Name: Vanja Ilić
Date of birth: 25.02.93
Nationality: Serbian
Position: Left wing
Height: 180 cm
Weight: 74 kg
Clubs:
-2015: RK Partizan, Serbia
2015-2016: RK Rabotnički, Macedonia
2016: RK Partizan, Serbia
2016: RK Metalurg, Macedonia