Tibor Ivanisevic to Skjern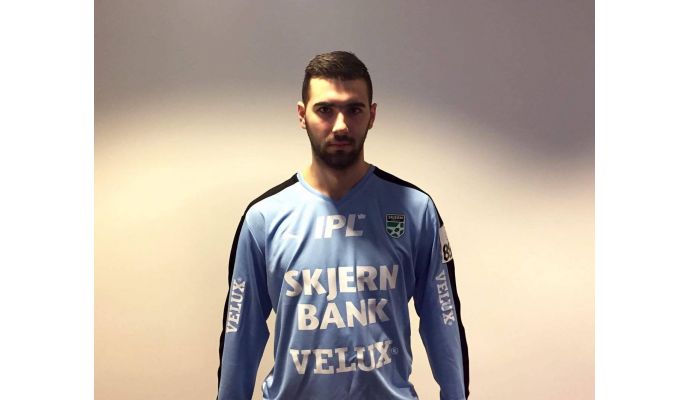 Photo: skjernhaandbold.dk
Written by: Rasmus Boysen
Skjern Håndbold has with immediate effect signed Tibor Ivanisevic.
The 26-year-old Serbian goalkeeper of the Hungarian club Gyöngyösi KK, Tibor Ivanisevic, moves to the Danish league club Skjern Håndbold with immediate effect on a contract for the rest of the season.
"Tibor Ivanisevic is signed to the club as a breath of fresh air in the hope of strengthening our defensive. With the support of our longstanding and faithful sponsor, Velux, the agreement has been possible - and it shows once again the strong support from our loyal sponsors that we are favored with," says the chairman of the Board in Skjern Håndbold, Carsten Thygesen and elaborates:
"With the signing of Tibor Ivanisevic we feel even better prepared for a packed spring, featuring Final4 and hopefully an exciting playoff."
The Serbian keeper, measuring 197 centimeters and among other things has two A-caps for Serbia on the CV, is looking forward to the challenge:
"I look forward to be playing for Skjern and can hopefully contribute to achieve the club's goal of being in the top and play for medals," says the new Skjern goalkeeper.
Tibor Ivanisevic was on the team sheet as Skjern back in 2014 beat Hungarian FKSE Oroshazi Linamar out of the EHF Cup.