Theuerkauf stays in Lemgo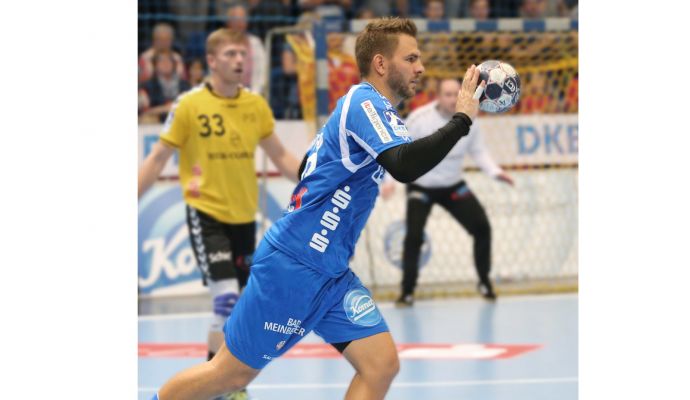 Photo: tbv-lemgo.de
Written by: Rasmus Boysen
Christoph Theuerkauf continues in TBV Lemgo for two more years.
The German Bundesliga club TBV Lemgo has extended the contract with the 32-year-old experienced German line player Christoph Theuerkauf. The former German national player joined the club in September last year due to injuries and quickly became an important pillar of the team (read more here).
"The last few months have shown that we can not do without Christoph in the attack and also as a leadership personality. We have therefore decided to extend his contract and are very pleased that it has been announced," says Managing Director of TBV Lemgo, Jörg Zereike.
"I am very glad that the TBV Lemgo gives me so much confidence and I am looking forward to the next tasks with the team," says Christoph Theuerkauf.
TBV Lemgo has made yet another personnel decision for next season. Gustav Rydergård will not continue as the co-coach of TBV Lemgo. His expiring contract is not renewed.
"The requirement profile for this position has changed due to the vacant coach at the Lemgoer Youngsters. The co-coach of the pros will also be the coach of the second team in the future. We have therefore decided not to extend the contract with Gustav," says Zereike.
Christoph Theuerkauf has played 57 caps and scored 111 goals for Germany.
Fact box:
Name: Christoph Theuerkauf
Nickname: Theuer
Date of birth: 13.10.1984
Nationality: German
Position: Line player
Caps: 57 (111 goals)
Clubs:
– TuS Magdeburg, Germany
–2003: SC Magdeburg Youngsters, Germany
2003–2010: SC Magdeburg, Germany
2010–2012: TBV Lemgo, Germany
2012–2016: HBW Balingen-Weilstetten, Germany
2016: TV Weilstetten, Germany
2016-?: TBV Lemgo, Germany