Lars Jørgensen retires after 20 years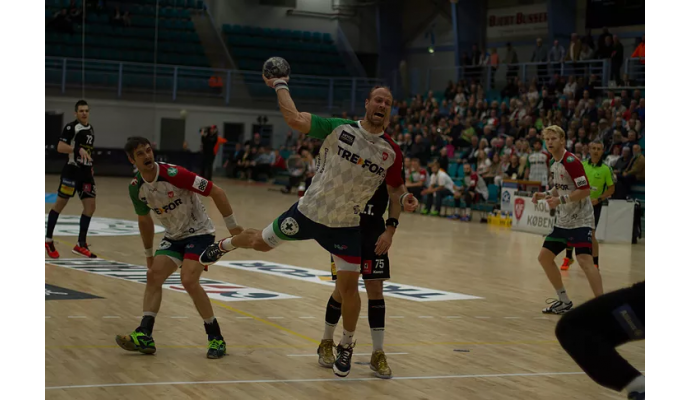 Photo: kif.dk
Written by: Rasmus Boysen
The former Danish national player Lars Jørgensen retires after this season, he tells to TV2.
The 39-year-old Danish defense specialist of the Danish club, KIF Kolding-København, Lars Jørgensen, retires after this season. That reveals TV2.dk.
"I have been in it for many years now. I have lived by playing handball since I was 18-19 years old, and now I'm 39. There are many things in favor of my retirement, though I feel I still have the level. This feeling of living for handball is a little bit on the decline, and when you have it like that as a player like me, it's the right decision to stop," he states to TV2.dk.
Lars Jørgensen has had a great career in both Denmark and abroad. He started his senior career in the Danish club ROAR Roskilde and came to the Danish club Virum-Sorgenfri HK in 2000. In 2001 he signed a contract with the Spanish club BM Altea, where he played for 3 seasons.
In 2004 he joined the League rivals SDC San Antonio. The following year he won the Spanish Championship. In 2009 he returned to Denmark and the ambitious Danish club AG København, with whom he won the Danish Championship in 2011 and 2012.
When the club went bankrupt in 2012 he joined his current club KIF Kolding-København. He won the Danish Championship with Kolding in 2014 and 2015.
Lars Jørgensen played in his national team career 192 matches and scored 144 goals. He won the European Championship in 2008 in Norway and won a bronze medal at the World Championship in 2007 in Germany.
Besides Lars Jørgensen another former Danish national player of KIF Kolding-København, Kasper Hvidt, retires after this season (read more here).