Theuerkauf continues in Lemgo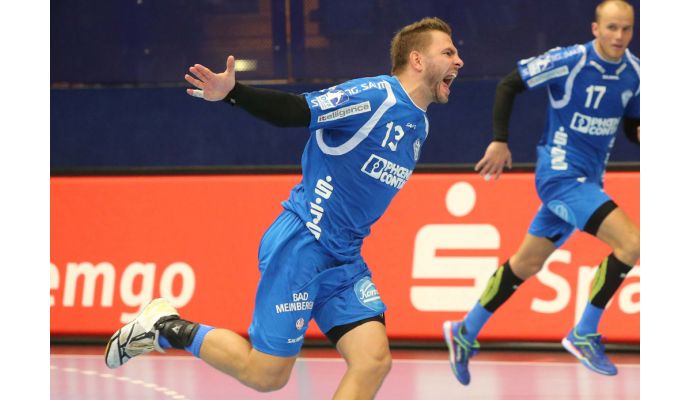 Photo: tbv-lemgo.de
Written by: Rasmus Boysen
The experienced German line player Christoph Theuerkauf will stay in the German Bundesliga club TBV Lemgo until the end of the season.
The two parties have not made use of the option to cancel the contract on 31 December.
"I am glad that Christoph is still available to us. He is a real win for the team and for a coach it is always good to have such an experienced player in his ranks," says the head coach of TBV Lemgo, Florian Kehrmann, in a press release.
TBV CEO Jörg Zereike is also convinced by the decision: "It would be negligent to forego Christoph's experience in our situation. He will certainly help us to reach our season goals. "
"I am glad to be able to stay with TBV Lemgo and I hope that I can repay the trust placed in me," says Theuerkauf.
The 32-year old former German national player was free on the market until Christian Klimek at the end of September was injured, and Theuerkauf replaced him in TBV Lemgo..
Fact box:
Name: Christoph Theuerkauf
Nickname: Theuer
Date of birth: 13.10.1984
Nationality: German
Position: Line player
Caps: 57 (111 goals)
Clubs:
– TuS Magdeburg, Germany
–2003: SC Magdeburg Youngsters, Germany
2003–2010: SC Magdeburg, Germany
2010–2012: TBV Lemgo, Germany
2012–2016: HBW Balingen-Weilstetten, Germany
2016: TV Weilstetten, Germany
2016-?: TBV Lemgo, Germany