The keeper situation in Skjern is uncertain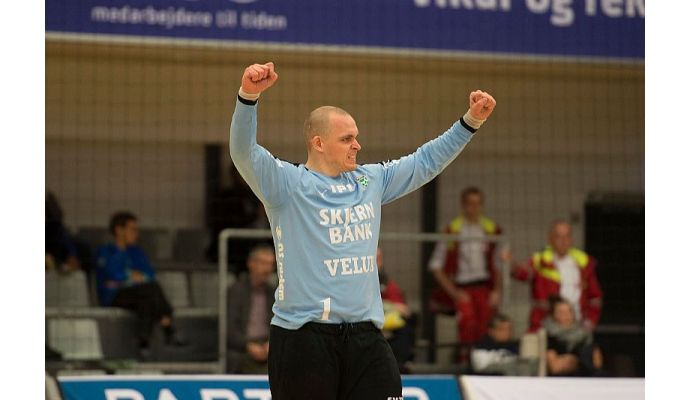 Photo: skjernhaandbold.dk
Written by: Rasmus Boysen
The current 3 goalkeepers of the Danish top club Skjern Håndbold, Søren Pedersen, Magnus Dahl and Loke Peter Brasen, have contract expirations at the end of the season.
A month ago the Danish top club Skjern Håndbold signed a 3-year contract with the talented Danish goalkeeper Emil Nielsen from next season to the summer of 2020. This means that there probably is only room for some of the remaining three goalkeepers in the club, who all have contracts which expires after this season.
The current first keeper in the club, the 30-year-old Dane Søren Pedersen, who came to Skjern Håndbold from Mors/Thy Håndbold in 2014, hopes to continue in the club:
"Time will tell whether we continue to be lovers, or we must be separated as friends. I am waiting in excitement. I have great respect for the situation the club is in, and I have respect for the people who must make the decision. They are the ones who know whether I should be part of the club's strategy or not," the experienced goalkeeper states to Dagbladet Ringkøbing-Skjern. He tries to focus on what he can do something about:
"My only way to influence the situation is by perform well in goal. It is that simple. That's the way I should play me to an extension. In this context, I think that the arrow is pointing in the right direction for the team and for myself. I fit in well in the statistics for goalkeepers for this season after a difficult beginning," says Søren Pedersen.