Left wing leaves Mors-Thy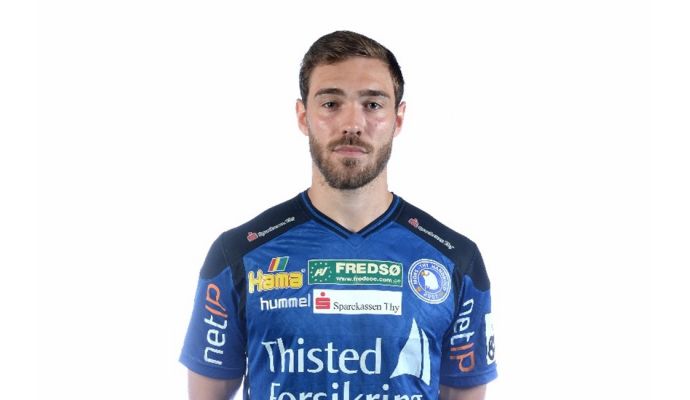 Photo: morsthy.dk
Written by: Rasmus Boysen
The 23-year-old Danish left wing Henrik Tilsted leaves the Danish League club Mors-Thy Håndbold after this season.
Press release from Mors-Thy Håndbold:
The left wing will stop in Mors-Thy Håndbold by the end of the current season
Henrik Tilsted: "I have had an exciting opportunity that I can not say no, and after 5 years in Mors-Thy Håndbold, it's time to try something new for me. It certainly has not been an easy decision because I am and always be happy to be here in the club and Mors-Thy Håndbold will always be something special for me - this is where I come from, that was my first "real" club and I'm proud to play in the blue shirt.
I see it as a completely natural step - I have some ambitions and dreams to be pursued and it is time to take the step now. I do not slam the door, for I have had a great time in Mors-Thy Håndbold, and I can see myself again in the club again later. Now we must continue the good work we have made and I will enjoy every single match and especially at home in front of our wonderful audience at Mors and in Thy. "
Henrik Hedegaard, Mors-Thy Håndbold: "Henrik has been through a massive development in his five seasons here in Mors-Thy Håndbold, where he started as a 2nd division player and with determination, diligence and will have made first choice in the league group and among the best in the league in his place. We would have liked to see Henrik continue in Mors-Thy Håndbold, but we neither can nor will stand in the way of our players when they want to continue their careers elsewhere. We can only be proud that we will once again send a player further - it must be described as a success for both us and Tilsted. "
Henrik Tilsted has the last working day in Mors-Thy Håndbold on June 30, 2018.
The new club of Henrik Tilsted is not announced yet, but rumors puts him in touch with the Danish League club GOG as a successor of the Norwegian national player Magnus Jøndal (read more here).