Gummersbach fires head coach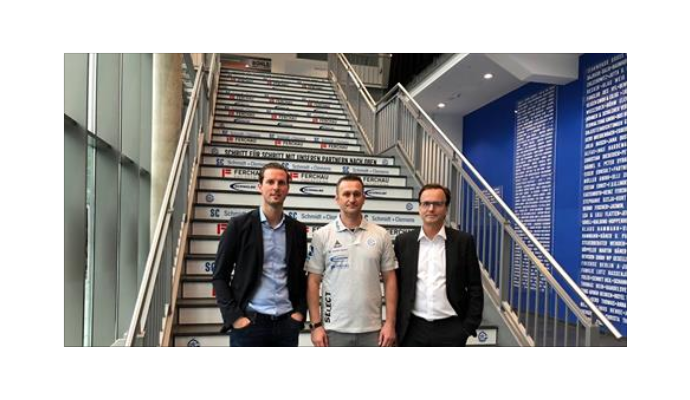 Photo: vfl-gummersbach.de
Written by: Rasmus Boysen
The German Bundesliga club VfL Gummersbach has with immediate effect replaced the head coach Dirk Beuchler with Denis Bahtijarevic.
Press release from VfL Gummersbach:
VfL Gummersbach has released the head coach of the Bundesliga team, Dirk Beuchler, of his duties after another defeat against GWD Minden. Denis Bahtijarevic, the former coach of the U23 team of VfL Gummersbach and last year's assistant coach of the professional team under Sead Hasanefendic takes over the duties as head coach with immediate effect.
Sports Director Christoph Schindler: "The sporting situation and the lack of sporting development of the team have led us to take this step. We are convinced that with Denis Bahtijarevic we have been able to get a coach for the professional team, who will developing the team further in order to secure early the Bundesliga-spot. Denis Bahtijarevic has already done a great job in Gummersbach as a player, assistant coach and coach of various youth teams. He deserves the chance to reach sporting goals with our professional team."
Managing Director Peter Schönberger: "We expressly thank Dirk Beuchler for his work for VfL. Dirk Beuchler has taken over the team in a phase of upheaval, added to a variety of injuries of VfL players.
About Denis Bahtijarevic:
Born on: 07/12/1971 in Jajce, Yugoslavia
Bosnian and Swedish citizenship
Stations as a player:
1991-1999 IF Guif (Sweden)
1999-2001 TuS Nettelstedt
2001-2004 BM Granollers (Spain)
2004-2005 Lavadores Vigo (Spain)
2005-2006 VfL Gummersbach
2006-2009 IFK Trelleborg (Sweden)
Stations as a coach:
2009-2010 IFK Trelleborg (Sweden)
Since 2012 at VfL Gummersbach as A-youth and U23-coach