Wetzlar extends with Swede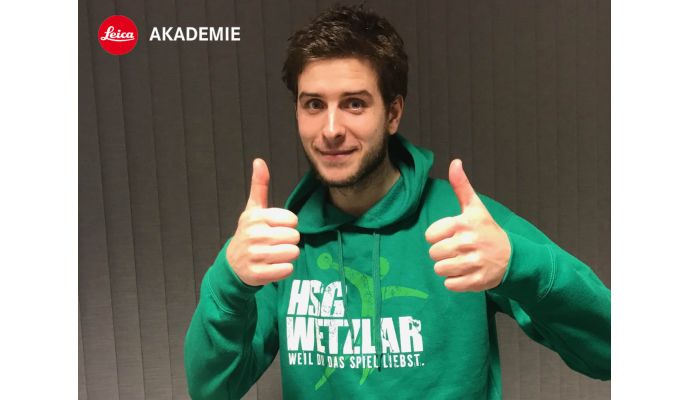 Photo: hsg-wetzlar.de
Written by: Rasmus Boysen
The German Bundesliga club HSG Wetzlar has extended the contract with the Swedish back court player Olle Forsell Schefvert to the summer of 2021.
The 24-year-old Swede Olle Forsell Schefvert, who changed from the Swedish club IK Sävehof to HSG Wetzlar before this season (read more here), has already extended his contract to the summer of 2021.
"Olle has quickly integrated with us and has become surprisingly fast in the Bundesliga already a fixture in the defense. We are firmly convinced that he also has a great potential in attack and will call it up with increasing game shares. Not least his exemplary attitude and positive charisma have made us to make him an important building block for the team of the future of HSG Wetzlar. I am very happy about Olle's early contract extension," head coach of HSG Wetzlar Kai Wandschneider states in a press release.
Also the Swede is happy about the signing of the contract. "I feel really comfortable here in Wetzlar and it's great that the club gives me that confidence. I know that I still need time to develop my game in the Bundesliga and feel the utmost confidence of the coaches, my teammates and the fans. I work hard to improve myself physically and in the end to help the team. Every day, every workout and I am being fully engaged, that's the key to development. Together with the team, my full focus is on remaining games until the end of the year, and we're eager to earn plenty of points until the break to move closer to our shared season goal. "
Olle Forsell Schefvert was previously an integral part of the Swedish youth national team, with whom he won the U21 World Championship in Bosnia in 2013.