Icelandic line player changes club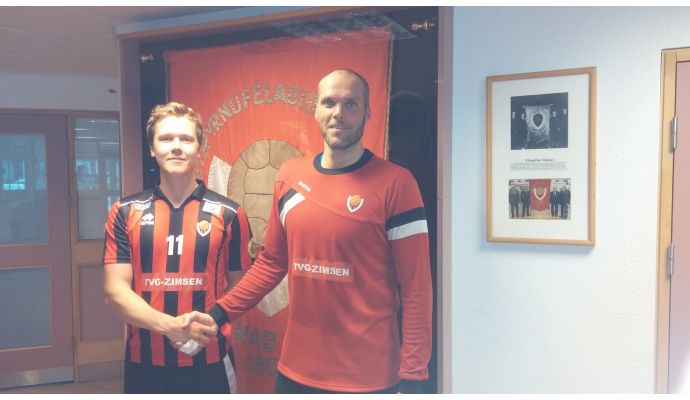 Foto: vikingur.is
The 19-year-old Icelandic line player, Hjalti Már Hjaltason, leaves the Icelandic club Grótta to join the league-rivals Víkingur on a 2-year contract to the summer of 2018.
The talented line player is described as follows by the coach of Víkingur, Gunnar Gunnarsson:
"Hjalta (Már Hjaltason, red.) has a enormous strenght, which will help us continue with the development we are in. He is great in defence and attack, and he'll be a great supplement to Ægir (Hrafn Jónsson, the other line player of the club, red.)," the coach of Víkingur stated.
Hjalti Már Hjaltason has been a part of the youth national team of Iceland for several years. He has just been sorted out of the Icelandic squad for the U20-Euros in Denmark, where the legendary former handball-player Ólafur Stefánsson is head coach.