Andersen stays in Mors-Thy long-term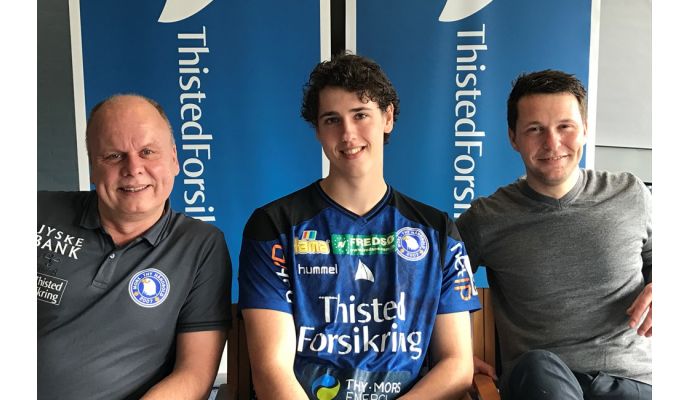 Photo: morsthy.dk
Written by: Rasmus Boysen
Mads K. Andersen stays in Mors-Thy to the summer of 2020.
For less than half a year ago the Danish League club Mors-Thy Håndbold extended the contract with the 20-year-old local youngster Mads K. Andersen (read more here), but now the two parties have already decided to extend the contract once again so it now runs to the summer of 2020.
Henrik Hedegaard, Mors-Thy Håndbold: "Mads has undergone a stunning development this season, where he has established himself as an accomplished defender who can cover any position in the center block. Besides, we have seen many fine specimens of Mads' abilities in the offensive part of the game, and we see lots of opportunities for further development and expect a lot from Mads the next three years. Mads is a product of the talent working in HF Mors, and it is quite natural for us to look at own talents before we look at players from other clubs."
Mads K. Andersen: "It's great to be in control of the future and it is just absolutely perfect that I can combine handball in Mors-Thy Håndbold with an apprenticeship at Thisted Forsikring. I am really happy to be in Mors-Thy Håndbold, so I had no doubt, when the possibility of a further extension arose. I look forward to the coming years in the blue jersey and think that our team looks exciting - but right here and now is the playoffs that counts, and the team look forward to that."