Mindegia to Chambéry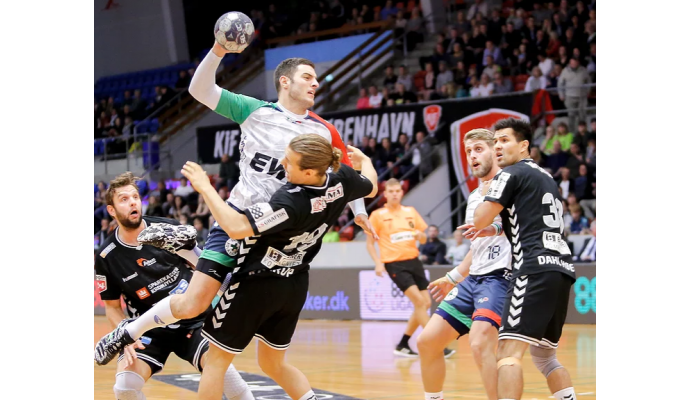 Photo: kif.dk
Written by: Rasmus Boysen
The 28-year-old Spanish playmaker Niko Mindegia leaves the Danish League club KIF Kolding-København one year early to join the French club Chambéry Savoie Handball from next season.
The Spanish playmaker Niko Mindegia, who came to KIF Kolding-København from the Hungarian top club Pick Szeged on a 2+1-year contract before this season, has decided to leave the club after only one season this summer. The former Spanish national player has signed a 2-year contract with the French club Chambéry Savoie Handball to the summer of 2019.
"He is a typical Spanish playmaker and I think that with the quality of the players we already have, it's really a player who will be very complementary to Romain Briffe in particular. Niko Mindegia is a playmaker capable of playing around the line players and being a true strategist. In an ambitious club like ours, he is a player who will bring his experience of the highest level and also a lot in his way of playing. It will also be good humanly because I felt at a real willingness from him to integrate quickly! He already speaks a little French and hopes to be able to dialogue very quickly," said Bertrand Gille, development manager of the club in a press release.
Niko Mindegia started his career in Portland San Antonio and has also played for the Spanish club Naturhouse La Rioja. He has played 23 caps and scored 31 goals for Spain, with whom he won a silver medal at the European Championship in Poland in 2016.
Chambéry Savoie Handball is at the moment placed 5th in the French League.