Talent stays in Mors-Thy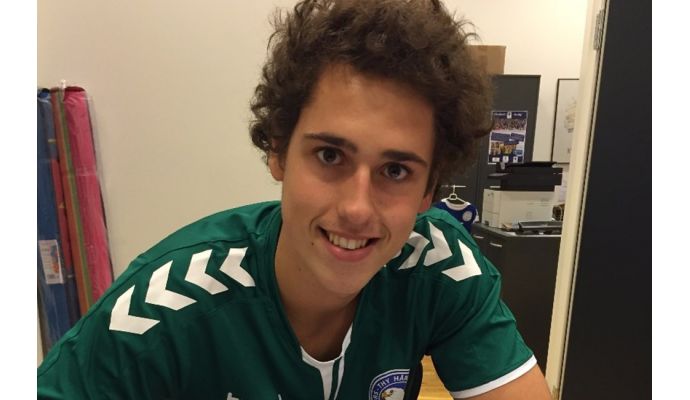 Photo: morsthy.dk
Written by: Rasmus Boysen
The 19-year-old Danish back court player of Mors-Thy Håndbold, Mads K. Andersen, extends his contract with one year to the summer of 2018.
Press release from Mors-Thy Håndbold:
Mors-Thy Håndbold extends with Mads K. Andersen
The young talent stays in Mors-Thy Håndbold to 30/6 2018
Mors-Thy Håndbold and Mads Kjeldgaard Andersen has extended the contract for another year, so that it now runs until 30 June 2018. The young back court player came from the club's team in the second division and was part of the league squad in the summer, and since then his development only gone one way.
Henrik Hedegaard, Mors-Thy Håndbold: "Mads has evolved tremendously since he joined the league squad, he has moved both as a player and mentally, and in addition Mads is a product of the talent work that is done in our own ranks and there is no doubt that he will develop further in the coming years - therefore it is only natural that we would like to keep him in Mors-Thy Håndbold. Like the current head coach Jan Paulsen has seen Mads' qualities, the next head coach Søren Hansen fairly quickly pointed out Mads compared to further cooperation and we are of course happy to keep Mads, because he is a great talent as other clubs certainly also become aware in the future."
Mads Kjeldgaard Andersen: "I'm incredibly happy to be in Mors-Thy Håndbold, so the choice has been easy and natural for me. I have settled in well both on and off the field and has gained a lot of confidence. I think I've been in a good period, and I will of course continue to work on both this season and in the future. I have learned a lot by Jan Paulsen and will continue to. I'm also looking forward to get under Søren Hansen's leadership this summer."
Mads Kjeldgaard Andersen, born: 14 December 1996
Height: 195 cm. Weight: 96 kg.