Chambéry got hold of Bannour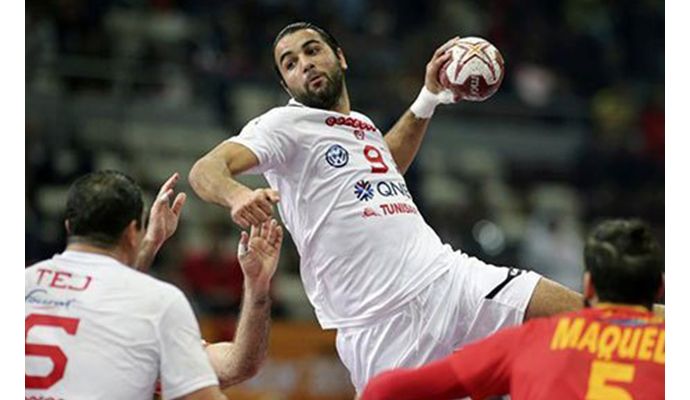 Photo: chamberysavoiehandball.com
Written by: Rasmus Boysen
The Tunesian national player Amine Bannour has signed a contract with Chambéry Savoie Handball from next season.
As rumored on www.Hballtransfers.com last week (read more here) one of the best handball players from outside of Europe, Amine Bannour, has decided to join the French club Chambéry Savoie Handball on a 2-year contract from next season to replace Melvyn Richardsson, who has signed a contract with Montpellier HB for next season (read more here).
The 27-year-old Tunesian right back has together with 4 other players been suspended from his current Tunesian club Club Africain (read more here).
After the signatures of Johannes Marescot, Pierre Paturel and Mosbah Sanaï, who also is a Tunesian national player, Amine Bannour is the 4th signing of the ambitious French club for next season.
The general manager of the French club, Laurent Munier, is happy for the agreement: "Amine is a performing player and has the perfect profile of the player we were looking for next season. He will be associated with Alex Tritta on the right back position where they will form a very complementary duo. Alex is very good in 1 against 1 as for Amine, he is a very powerful shooter. He will bring all his international experience to our young people but also to the whole Savoyard collective! "
With 112 caps and 340 goals Amine Bannour arrives in Chambéry with a great experience at top level. Head coach of Chambéry Savoie Handball Ivica Obrvan is optimistic: "Amine will bring all his skills in attack and his solidity in defense! This signature is very good news for Chambéry!"