Lauge stays in Flensburg to 2021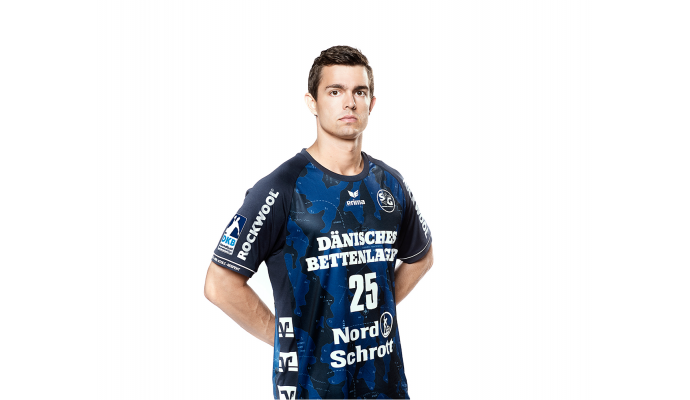 Photo: SG-Flensburg-Handewitt.de
Written by: Rasmus Boysen
The 25-year-old Danish backcourt player of SG Flensburg-Handewitt Rasmus Lauge has made a long-term commitment with his current club.
In todays match in the Champions League in Flensburg between Rasmus Lauge's current club SG Flensburg-Handewitt and his former Danish club Bjerringbro-Silkeborg the hometeam announced, that Rasmus Lauge has extended his contract with 3 years from the summer of 2018 to the summer of 2021.
The Danish national players has been wearing the SG-jersey since the 2015/2016 season. After Bjerringbro-Silkeborg (2009-2013) and THW Kiel (2013-2015) SG Flensburg-Handewitt is the third destination of the Danish backcourt player. Prior today's game the Dane had already played 68 times for Flensburg and scored 256 goals.
SG Managing Director Dierk Schmäschke: "I am glad and proud that Rasmus Lauge is committed to our association and that we can announce this forward-looking news today. In his short time, Rasmus Lauge has shown how important he is to our team. After the tough setback of his knee injuries last year, he has fought back exemplary and convinces with his consistently professional attitude and his outstanding abilities on the field."
SG-player Rasmus Lauge: "My girlfriend Sabrina and I have felt very comfortable since the first second here at SG Flensburg-Handewitt. The overall package of sports and professional level, the family and the proximity to our home Denmark is just perfect for us. I am delighted that the contractual matters are now regulated in the long term and that I can concentrate fully on the sport. We have great goals together and we will continue to work very hard."
Rasmus Lauge has played 84 caps and scored 142 goals for the Danish national team. In