Omeyer stays in PSG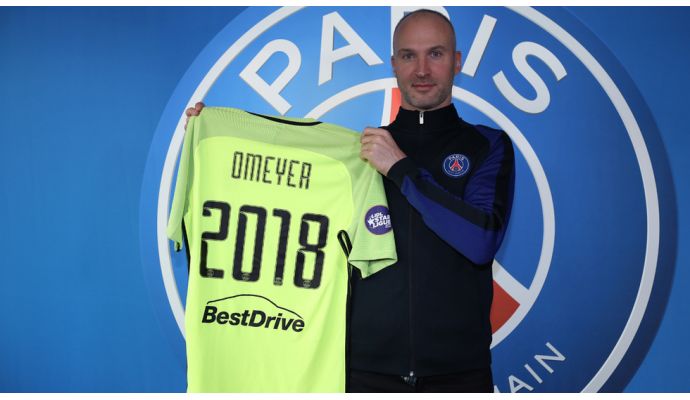 Photo: psghand.fr
Written by: Rasmus Boysen
Thierry Omeyer has extended his contract with Paris Saint Germain Handball with one year to the summer of 2018.
Press release from PSG:
Paris Saint-Germain Handball is pleased to announce that Thierry Omeyer's contract has been extended by one year. The French goalkeeper is now linked to the club until June 2018.
Thierry Omeyer, who arrived at the club in July 2014, is a pillar of the team, with 117 matches played, including 40 in the Champions League.
The France international has won two French league titles, three Trophées Des Champions and one Coupe de France with Paris.
After celebrating his 40th birthday in early November, Thierry is now looking to win a fifth world title - next month in France, with the France team. Should he achieve his goal, he will add a 52nd trophy to his cabinet, which is surely one of the most impressive in French sporting history.
After putting pen to paper on his new deal, Thierry Omeyer declared: "I'm very happy to be able to continue the adventure with Paris Saint-Germain Handball, and I'm proud of the faith the club has shown in me. Being part of Paris Saint-Germain Handball's project, with the enormous sporting ambition and the incredible personal adventure, is really an exceptional thing in a player's career."
"Thierry Omeyer is an exceptional player who has brought the club so much since his arrival, and who has an unquenchable thirst for victory. We're very proud to extend his deal; he symbolises Paris Saint-Germain Handball's great ambitions," said Jean-Claude Blanc, Paris Saint-Germain's General Manager.