Rumor: Bannour to Chambéry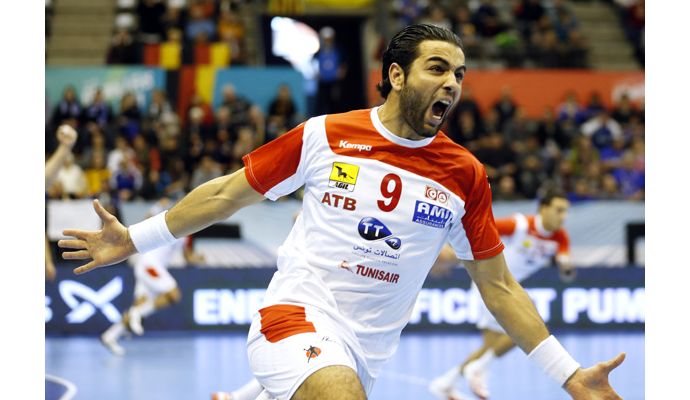 Photo: ihf.info
Written by: Rasmus Boysen
Amine Bannour is allegedly on his way to Chambéry or Qatar.
After the Tunesian club Club Africain has suspended the 24-year-old national right wing Oussama Hosni, the 28-year-old national left back Khaled Belhaj Youssef, the 27-year-old national right back Amine Bannour, the 24-year-old national playmaker Mohamed Soussi and the 36-year-old national goalkeeper Makrem Missaoui (read more here), the five players are beginning to look for new clubs.
According to the handball site Handball.tn is one of the best Tunesian players, right back Amine Bannour, in negotiations with the French top club Chambéry Savoie Handball and several Qatari clubs for a contract from next season.
In Chambéry is Amine Bannour destined to replace the French shooting star Melvyn Richardsson, who replaces Jure Dolenec in Montpellier HB after this season (read more here).
Chambéry has already signed a Tunesian national player, the 25-year-old left back Mosbah Sanai, for next season (read more here).
Amine Bannour has played 112 caps and scored 340 goals for the Tunesian national team.