Officially: French top club signs Slovak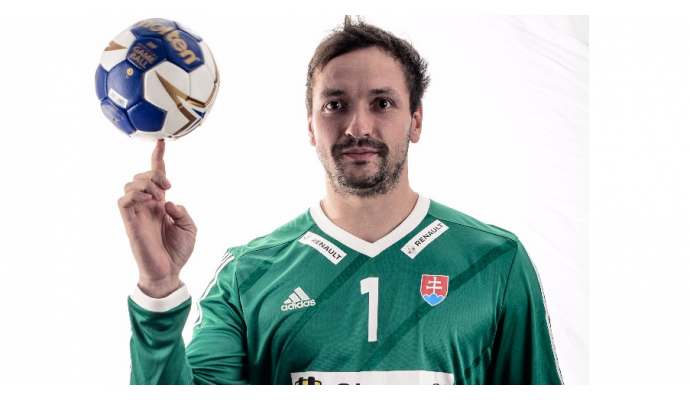 Photo: http://slovakhandball.sk
Written by: Rasmus Boysen
The Slovakian national goalkeeper Teodor Paul replaces Aljosa Rezar in the French top club USAM Nimes.
As the Slovakian Handball Federation already wrote in the middle of November (read more here), the 30-year-old Slovakian goalkeeper joins the French top club USAM Nimes.
The former goalkeeper of USAM Nimes, Aljoša Rezar, who began this season in the French club, left the club to join the Danish top club Bjerringbro-Silkeborg in late October (read more here). His successor, the Slovakian national goalkeeper Teodor Paul, joins the club from 1 January 2018 on a contract for the rest of the season. The Slovakian goalkeeper is transferred to Nimes from the Hungarian League club Váci KSE, where his contract expires on 31 December 2017.
"We took the time to try to find someone who would be Remi's complement for the end of the season. It comes within this framework. He has many experiences, especially with his national team or his former game in Hungary. He knows the context, we were very clear and as honest as possible about his arrival and our expectations. We can not wait to discover it at the training, we will need this freshness for a second part of the season which will be complicated," states the head coach of USAM Nimes, Franck Maurice, in a press release.
Teodor Paul's career is mainly associated with Hungarian clubs: PLER KC Budapest (2008/09 - 2009/10, Celebi-FTC Budapest (2010/2011), Csurgói KK (2011/12), FTC -PLER Budapest (2012/13), Grundfos Tatabánya KC (2013/14 - 2014/15), Kőnig-Trade Balmazújvárosi KK (2015/16 - 2016/17) and Váci KSE (2017).
Paul has been a member of the Slovakian nationalteam for many years, in which he mostly has been the second choise after Richard Štochl. Paul participated in the World Championships in 2009 and 2011.