French line player makes comeback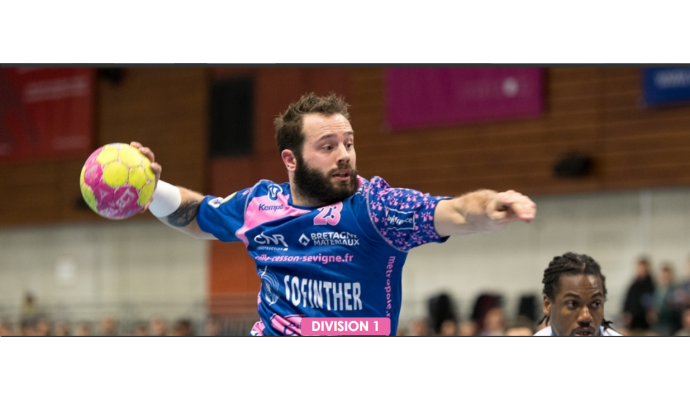 Photo: https://www.cesson-handball.com
Written by: Rasmus Boysen
After finishing the career after last season the 35-year-old French line player Mathieu Lanfranchi makes comeback for his former club Cesson-Rennes MHB with immediate effect.
Retired since June, Mathieu Lanfranchi will return to the elite of handball with immediate effect. The line player has signed a contract until the end of the season with his former club Cesson-Rennes MHB, where he still is coach in the training center.
"We are convinced that his experience (206 matches in the French League) and his efficiency (850 goals and 80 in shooting percentage) will be very profitable to the collective of Yérime Sylla and that all together we will reach our initial objectives," states the club, currently 12th in the standings of the French League with two draws, in a press release.
The experienced line player makes his official comeback tomorrow against St. Raphaël Var. He has previously also played for the French clubs Saint-Marcel Vernon and Dijon Bourgogne HB.