Nimes signs Slovakian goalkeeper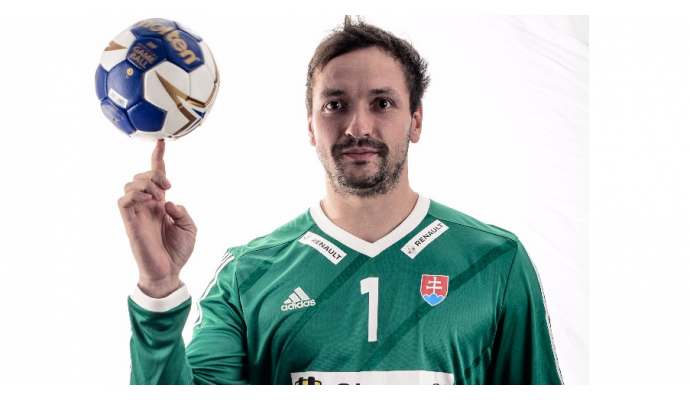 Photo: http://slovakhandball.sk
Written by: Rasmus Boysen
According to the Slovakian Handball Federation the French top club USAM Nimes has signed a contract with the Slovakian national goalkeeper Teodor Paul.
USAM Nimes has found the replacement of the Slovenian goalkeeper Aljoša Rezar, who left the club to join the Danish top club Bjerringbro-Silkeborg in late October (read more here). The Slovakian national goalkeeper Teodor Paul joins the club from 1 January 2018 on a contract for the rest of the season. The Slovakian goalkeeper is transferred to Nimes from the Hungarian League club Váci KSE, where his contract expires on 31 December 2017.
"I did not have a dream country or a club in which I would like to work, but I am glad to be able to try another competition, a different handball style and learn a new language after almost ten seasons in Hungary," he states to Slovakhandball.sk.
Already after the end of last season, when he finished in Kőnig-Trade Balmazújvárosi KK, he showed interest in joining a foreign club. Although he had several offers, one of which was according Slovakhandball.sk from the French League club Pays d'Aix Université Club, he eventually stayed Váci KSE.
Even now, there was a lot of interest for the 30-year goalkeepers service, and the Portuguese champion Sporting CP was interested: "The deal was close, but it did not come to an end, and Vaci also did not want to release me at that time," Paul explains.
Teodor Paul's career is mainly associated with Hungarian clubs: PLER KC Budapest (2008/09 - 2009/10, Celebi-FTC Budapest (2010/2011), Csurgói KK (2011/12), FTC -PLER Budapest (2012/13), Grundfos Tatabánya KC (2013/14 - 2014/15), Kőnig-Trade Balmazújvárosi KK (2015/16 - 2016/17) and Váci KSE (2017).
Paul has been a member of the Slovakian nationalteam for many years, in which he mostly has been the second choise after Richard Štochl. Paul participated in the World Championships in 2009 and 2011.
The French League club USAM Nimes has not yet made the deal official.