Ilic in Toulouse to 2021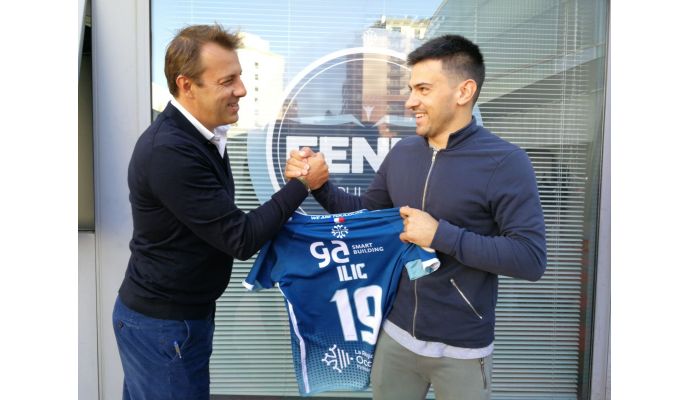 Photo: https://www.fenix-toulouse.fr
Written by: Rasmus Boysen
The 27-year-old Serbian left wing Nemanja Ilic has extended his contract with Fenix Toulouse to the summer of 2021.
Press release of Fenix Toulouse:
FENIX Toulouse and Nemanja Ilic have agreed on Tuesday, October 17, 2017 on the extension of the player's contract, which means he is now linked to the club until the end of the 2020-2021-season
Arriving at the club in 2013 from RK Partizan Belgrade, Nemanja ILIC, 27, is now a part of the Toulouse team and has 107 official matches under the colors of FENIX. The club's top scorer with 575 goals, the left-winger already has 31 goals this season, making him the second-highest scorer in the league.
The reaction of Nemanja Ilic:
"I am delighted to continue the Toulouse adventure! I feel here almost like home, the city and the project of the club pleases me enormously. I see that the club continues to progress and I still have to learn here to become better."
The reaction of the president of the club, Philippe Dallard:
"For the little anecdote, I still remember the transfer of Nemanja as if it were yesterday. This was my very first as President of FENIX. The President of Partizan Belgrade called me to ask us to take great care of him. Today, I think I can say that we have fulfilled our mission. Nemanja, I think, has found his balance in Toulouse and we are delighted. At the end of the 2021 season, he spent practically 25% of his life in the Pink City, which goes beyond a traditional player/club relationship. Nemanja has been fully integrated into the group's project for a long time and this is a strong sign for the club to see him extend for another three years. This demonstrates the credibility of the project that FENIX has undertaken over the past few seasons."
Nemanja Ilic has played 16 caps and scored 15 goals for the Serbian national team. He has been selected for the national training camp in late October (read more here).
The 24-year-old Norwegian line player Henrik Jakobsen is rumored to Fenix Toulouse from next season (read more here).