Lemgo signs Hungarian right back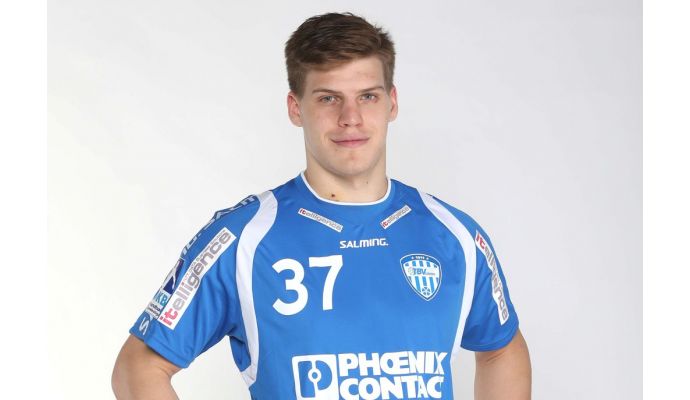 Photo: tbv-lemgo.de
Written by: Rasmus Boysen
The 20-year-old Hungarian youth national player Donát Bartók has signed a contract with the German Bundesliga club TBV Lemgo with immediate effect to the summer of 2019.
Press release from TBV Lemgo:
TBV Lemgo has committed the Hungarian U21 national player Donát Bartók with immediate effect for the right back position. Bartók is most likely to play the away game at TVB 1898 Stuttgart on Friday, 11.11.16, and has signed a contract with TBV until the summer of 2019.
The 20-year-old comes from the Hungarian first division club Váci KSE and was previously active in the youth team of Pick Szeged (2010-2015) and subsequently in the professional squad of Grundfos Tatabanya (2013-2015). In the U20 European Championship 2016 in Denmark, the left-hander scored 28 goals in 7 games and also showed an average of more than 4 goals per game in the Hungarian league. Bartók comes from a handball-fueled family, his father Csaba was also internationally active as a player for such prestigious clubs as Szeged, Leon and Veszprém.
"Donat has a huge litter and brings very good physical conditions and technical skills," said the head coach of TBV Lemgo, Florian Kehrmann. "Of course, he is still young and needs to gain his experience, but I am firmly convinced that he has all the qualities in attack as well as in the defense and is now ready to compete in the Bundesliga."
TBV Managing Director Jörg Zereike is also very pleased with the new entry: "We have been watching Donát very intensively since the youth European Championship 2014 in Gdansk and we are sure that we will strengthen him in the right back and that our captain Rolf Hermann will also be relieved. Donát is ambitious, focused and has a very good understanding of the game. "
At the same time, Max Höning will be loaned to the German 2. Bundesliga club ASV Hamm-Westfalen to the end of the current season. "As a coach, the decision was very difficult to let Max move, after all, I was almost for four years his coach, first with the Youngsters, then with the pros," Florian Kehrmann comments on this move. "Unfortunately, after a good start in season 15/16, Max did not manage to take the next step and it is now better for him to get a lot of matches in the 2nd league. We wish him all the best for his time in Hamm," says TBV Managing Director Jörg Zereike.
Characteristics Donát Bartók:
Date of birth: 13.07.1996 - Size: 190 cm - Weight: 91 kg - Number of the back: 37