Azizi and Tomas stays in Tremblay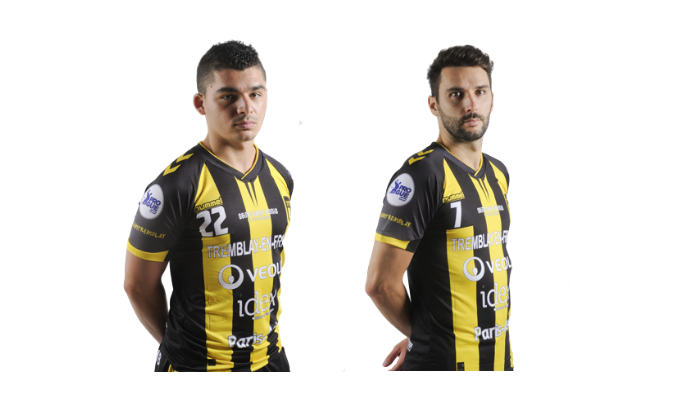 Photo: tremblayhandball.com, Azizi to the left, Tomas to the right.
Written by: Rasmus Boysen
Tremblay Handball extends the contracts with both right wings.
The 22-year-old French right wing Yanis Azizi and the 30-year-old French right wing Alexandre Tomas have both extended their contracts with the top club of the French 2nd division (Pro Ligue) Tremblay Handball with one year to the summer of 2018.
While Yanis Azizi began his senior career in Tremblay Handball Alexandre Tomas has both played in St. Raphaël Var and Montpellier Handball.