Cesson lends Delecroix from Nantes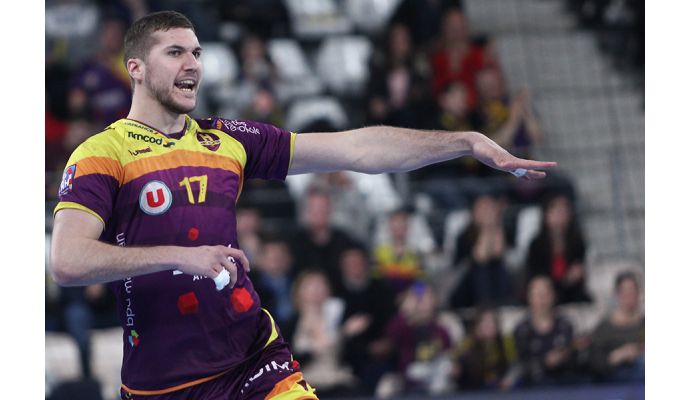 Photo: hbcnantes.com
Written by: Rasmus Boysen
The French club Cesson-Rennes lends the French talent Florian Delecroix from HBC Nantes.
After the ambitious French top club HBC Nantes has signed the Macedonian star Kiril Lazarov for the right back position, who from next season is destined to form a duo together with Eduaro Gurbindo, the talented French right back Florian Delecroix has been left over.
The MVP of the U21 World Championship in 2015 has instead signed a 1-year loan-deal with the League rivals Cesson-Rennes Handball from next season to the summer of 2018.
Press release from Cesson-Rennes:
Florian Delecroix:
"I am very happy to join the CRMHB next year. I hope to acquire a little more experience and confidence within this team thanks to the playing time that will be more dedicated to me. This change of club will also allow me to discover another mode of play and new methods of work than those known since my arrival in Nantes. I plan to be an active participant in the club's success next season."
Head coach of Cesson-Rennes, Yérime Sylla:
"We are very pleased with the agreement reached with the HBC Nantes for the loan of Florian. Florian will have the opportunity to play with us, and I hope he will reveal all his talent. With his arrival, we are strengthening our offensive potential."
23-year-old Florian Delecroix, who came to HBC Nantes from US Saintes in 2012, has a contract with HBC Nantes to the summer of 2019.