Pechmalbec signs 1st pro-contract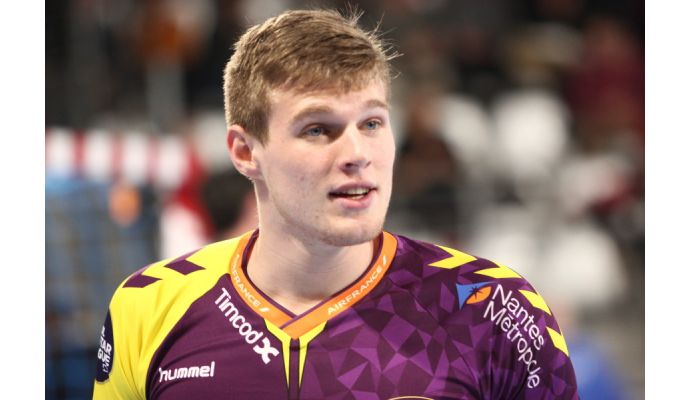 Photo: hbcnantes.com
Written by: Rasmus Boysen
The 20-year-old French line player, Dragan Pechmalbec, has signed his first 3-year pro contract with the French top club HBC Nantes to the summer of 2020.
The talented line player of HBC Nantes came to the club from Cercle Paul Bert Handball this summer.
The promising U21 national team player is "thrilled to be a professional at the HBC Nantes, one of the biggest French clubs! That was the goal I set for myself by signing a trainee-pro last summer. On the other hand, I did not expect it to happen so quickly. It's a very good thing: the club trusts me and I like it. I do not forget that last year, I played in N1 ... everything that happens since the beginning of the season is only happiness! "
"Dragan's signature is symbolic because he is the 10th player from the training center to integrate the professional workforce in 8 seasons," explains President Gaël Pelletier.
For Grégory Cojean, Director of the HBC Nantes Training Center, "the signature of Dragan is another proof that the club wants to rely on young players of quality. He is a boy with the atypical course that was spotted last season at CPB Rennes. He has an extraordinary determination and a real margin of progression. This is very good news for the club. "
Thierry Anti, the head coach of HBC Nantes. "I am very happy. He is a player full of combativity, as I like. We were confident that he had the profile to succeed and it came to fruition earlier than we had anticipated since we wanted to evaluate it for this year. Dragan can be a player of the future for the HBC Nantes."
Furthermore, HBC Nantes has signed the French left wing Julian Emonet from next season.