Rumor: Twins to Leipzig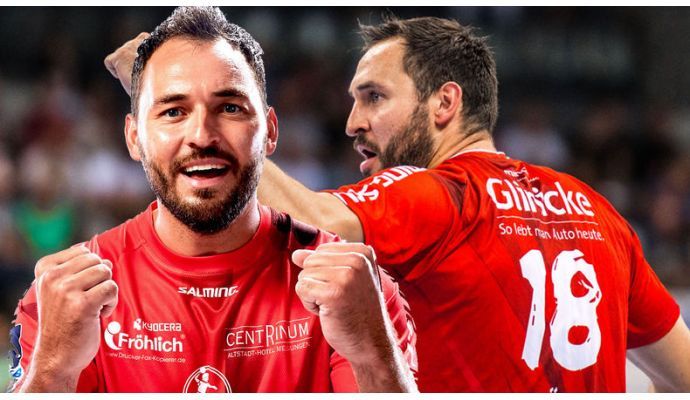 Photo: MT-Melsungen.de
Written by: Rasmus Boysen
According to BILD the Müller twins could leave MT Melsungen to join DHfK Leipzig after this season.
Despite the fact that the Müller brothers have contracts with MT Melsungen to the summer of 2020 (read more here), it is not certain they will continue in the club after this season.
Michael and Philipp came to MT Melsungen from HSG Wetzlar in 2013 and have have since been a large part of Melsungens team. But rumors have long flourished that the German club wants changes after this season.
Specalutions have begun and the German newspaper BILD learns, that the next destination of the 34-year-old twin couple could be the Bundesliga rivals DHfK Leipzig.
Both the Latvian left back Aivis Jurdz and the German/Polish right back Andreas Rojewski leave Leipzig after this season.
MT Melsungen has already signed a contract with the German right back of Eulen Ludwigshafen, Stefan Salger, as a possible replacement of Philipp Müller from next season.
Yesterday MT Melsungen extended the contract of the Danish center back Lasse Mikkelsen (read more here).