Melsungen gets prominent assistant coach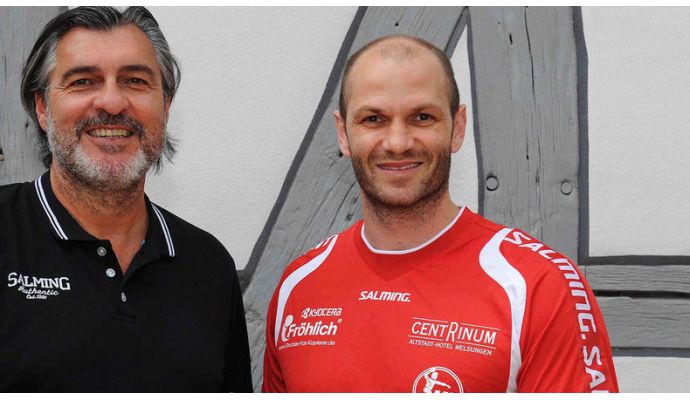 Photo: mt-melsungen.de
Written by: Rasmus Boysen
The ambitious German Bundesliga-club MT Melsungen has reinforced the coaching staff with the former German national player Heiko Grimm.
MT Melsungen expands its coaching staff. From January 2018, Heiko Grimm becomes the assistant coach of Michael Roth. Mile Malesevic, who has previously been entrusted with this role, will focus exclusively on the duties of goalkeeping coach. Heiko Grimm, who has been the main coach of the Swiss first division club HC Kriens-Lucern since 2013, will end his involvement there at the end of the year and will receive a contract with MT Melsungen until the summer of 2021.
Heiko Grimm comes back to the MT - this time not as a player for a short-term emergency mission as back in 2015, but as an assistant coach with perspective. The former German national player helped out in May 2015, as Melsungen had injury-related personnel problems. At that time, Patrik Fahlgren was injured and Nenad Vuckovic needed a backup.
The upcoming task of Heiko Grimm, however, is a completely different: The former Großwallstädter, European champion and vice world champion, takes the side of the head coach Michael Roth, the position as assistant coach. He should help to advance the positive development of the team in recent years.
"The function description does not matter to me. I see my job as fulfilling the expectations placed on me. In other words, I will try to bring my experience, including scientific approaches from the current training methodology, in order to provide new, ideally innovative impulses. And I am by no means a laptop coach, but one who is always guided by the practically feasible," states the 40-year-old German in a press release of MT Melsungen.
HC Kriens-Luzern, Heiko Grimm's current club, now looking for a transition solution before Goran Perkovac takes over the team after this season.