Šuman has chosen his first squad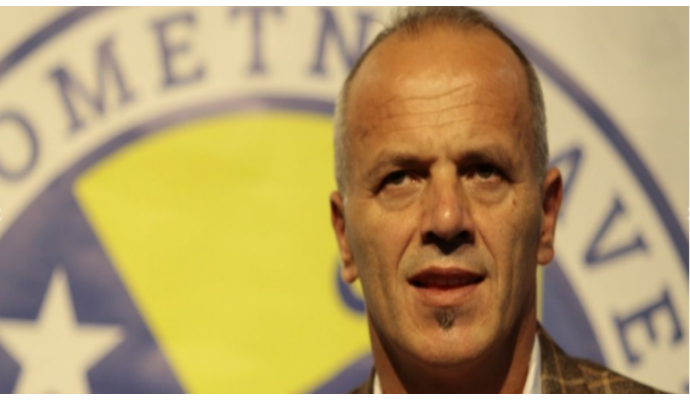 Photo: rsbih.com
Written by: Rasmus Boysen
The new Bosnian national coach Bilal Šuman has chosen his first initial squad before the qualification matches for the European Championship 2018 in Croatia.
26 players are chosen for the Bosnian national team before the qualification matches:
1. Benjamin Burić, HSG Wetzlar (GER)
2. Mario Blažević, CSM Bucuresti (ROM)
3. Nebojša Grahovac, Chartres MHB 28 (FRA)
4. Nebojša Bojić, RK Prevent Slovenj Gradec (SLO)
5. Tomislav Nuić, RK NEXE – Našice (CRO)
6. Denni Đozić, TSG Friesenheim - Ludwigshafen (GER)
7. Alen Ovčina, Antaliyaspor (TUR)
8. Faruk Vražalić, Besiktas Mogaz HT (TUR)
9. Vladimir Vranješ, Grundfos Tatabanya (HUN)
10. Senjamin Burić, HBC Nantes (FRA)
11. Muhamed Toromanović, US Creteil Handball (FRA)
12. Mirsad Terzić, Telekom Veszprem (HUN)
13. Nikola Prce, KS Azoty Pulawy (POL)
14. Marin Vegar, RK NEXE – Našice (CRO)
15. Vladan Lončar, Fraikin BM Granollers (ESP)
16. Duško Čelica, HC Constanta (ROM)
17. Marko Tarabochia, Orlean Wisla Plock (POL)
18. Ivna Karačić (free agent)
19. Saša Marjanac, CSM Bucuresti (ROM)
20. Mario Pavlak, RK Izviđač (BIH)
21. Josip Perić, HC Odorheiu Secuiesc (ROM)
22. Marko Panić, Chambery Savoie (FRA)
23. Dejan Malinović, US Creteil Handball (FRA)
24. Kristijan Jarak, RK Izviđač (BIH)
25. Benjamin Čičkušić, RK Maglaj (BIH)
26. Vojislav Brajović, RK Metalurg (MKD)
Bilal Šuman has left some players out of account. Faruk Halilbegović, left back of the German 2. Bundesliga club HF Springe, and Muhamed Zulfić, right wing of the Romanian champions Dinamo Bucuresti, according to the national coach do not get enough playing time in their clubs to be part of the national team at the moment. Matej Hrstić and Josip Ereš have expressed a desire to still wait for a possible call from another national team, and therefore it is not a part of the national coach's future plans. The move of Amera Zildžić from the Spanish Liga Asobal to the 3. Bundesliga is according to Bilal Šuman an unacceptable decision, and he has therefore chosen to not select him.
Bosnia and Herzegovina is in a qualification group against Spain, Austria and Finland. They play away against Spain and at home against Austria in early November.