No Eggert at the World Championship!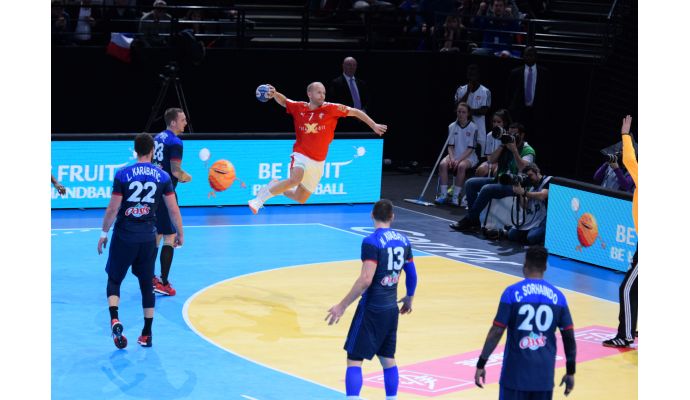 Written by: Rasmus Boysen
The Danish national player Anders Eggert backs out of the World Championship in France and may have played his last cap for Denmark.
The 34-year old left wing of SG Flensburg-Handewitt, Anders Eggert, backs out of the upcoming European Qualifiers for Denmark against the Netherlands and Latvia and of the World Championship in France in January.
The hard match schedule is the cause of the apologies:
"I can not stand it. I need the breaks, I can get, and the only places that are possible, it is in the national team, which is why I told Gudmudur (Gudmundsson, head coach, ed.), that I can not participate," he tells TV2.dk.
The Danish national player, who has played 159 caps and scored 570 goals, don't know wether or not he has played for Denmark for the last time:
"I do not know. Of course I had expected that question, but I do not know what to answer to it. I have a hope in my small, happy soul, that it is not my last cao. But I know too well that it can be."
The Danish magician won the European Championship with Denmark in 2012 in Serbia. At the World Championship in 2013 in Spain, where Denmark finished 2nd, was Anders Eggert the tournament's top scorer.
Anders Eggert leaves SG Flensburg-Handewitt to join the Danish top club Skjern Håndbold on a 3-year contract from next season.
Initially, the head coach of Denmark, Gudmundur Gudmundsson, has replaced Anders Eggert with the left wing of TTH Holstebro, Magnus Bramming, who is the top scorer of Champions League, for the upcoming European Qualifiers.